Coworking Spaces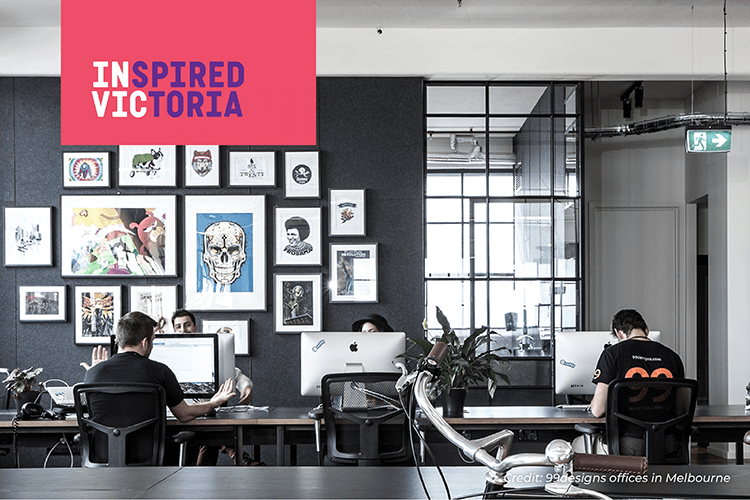 Seamlessly launch into Melbourne at one of our state-of-the art coworking spaces.
Melbourne's coworking hubs provide adaptable, inclusive and innovative work environments that catering for startups, entrepreneurs, freelancers, not-for-profits and of course commercial business that are establishing in Melbourne for the first time.
These coworking spaces offer access to modern spaces and state-of-the-art facilities. They are vibrant communities of like minded people with a culture of collaboration, innovation, mentoring and networking opportunities. You can access all of this without being locked into a long-term lease.
Melbourne's thriving coworking scene has a world-class reputation and you will find the majority of spaces located in the city.
Start Up Victoria has a searchable database of co-working spaces in Melbourne.
To find a suitable location visit click here.
We can help you with your next market entry project
If you are considering investing in Melbourne, we can help you scope the market opportunity in Melbourne/Australia and assist you with your business case development.
Working with us will allow you to be fully informed and limit the number of surprises associated with your new investment. Our staff are experienced and well connected and can introduce you to potential partners to help make your investment a success.
Contact us
UK and Europe
enquiries
contact Tim Dillon
Agent General, UK
Email Tim
US enquiries
contact Nigel Warren
Commissioner,
North America
Email Nigel
SE Asia enquires
contact Holly Butler
Interim Commissioner,
South East Asia
Email Holly
All other enquiries
contact Craig Harrison
Executive Director,
Melbourne
Email Craig
Or go to our All Offices page to find your nearest Invest Victorian representative.