Precincts of Melbourne
Explore Melbourne's precincts and find the perfect location for your business
Melbourne offers a range of vibrant precincts as potential locations for your business. Each precinct connects thriving commercial activity, renowned research institutes, prime office or industrial space, connectivity and outstanding liveability in its own unique way.
Defined by their own distinct character and sector specialisation, from banking and finance to advanced manufacturing and biomedical, Melbourne's hubs are perfect for driving innovation, attracting, developing and retaining talent, and building strong business networks.
Join leading global companies such as Amazon, Google and Lockheed Martin who have chosen to invest in Melbourne and build their products and businesses in its precincts and cutting-edge innovation clusters.
We can help you explore the best options for you in any of Melbourne's precincts.

Precincts
Representing one of the largest and most competitive office markets in Australia, this precinct encompasses a thriving financial and commercial centre with globally renowned sports, entertainment and arts.
Designed as a hub for advanced manufacturing, engineering and design, creative industries and professional services firms and institutions, Fisherman's Bend is Australia's largest urban renewal area.
A world-renowned research centre with a focus on biomedical and social innovation, Parkville is home to world-class universities, leading Australian hospitals and renowned research organisations.
Melbourne Connect is an innovation precinct with a focus on digital and data science and access to world-class universities, start-ups, SMEs, government and industry in the vibrant heart of Melbourne.
Arden Precinct
A hub for science, health, education and digital technology, and will be a large-scale employment and innovation hub, strategically developed to grow jobs and train workforce talent.
Footscray Precinct
Footscray is an exciting creative centre near the CBD, with the new $1.5 billion Footscray Hospital, education and cultural facilities, a vibrant restaurant and bar scene and exciting growth prospects.
Innovation Clusters
Located in metropolitan Melbourne are cutting edge innovation clusters that are home to world-leading researchers, industry experts and a skilled workforce.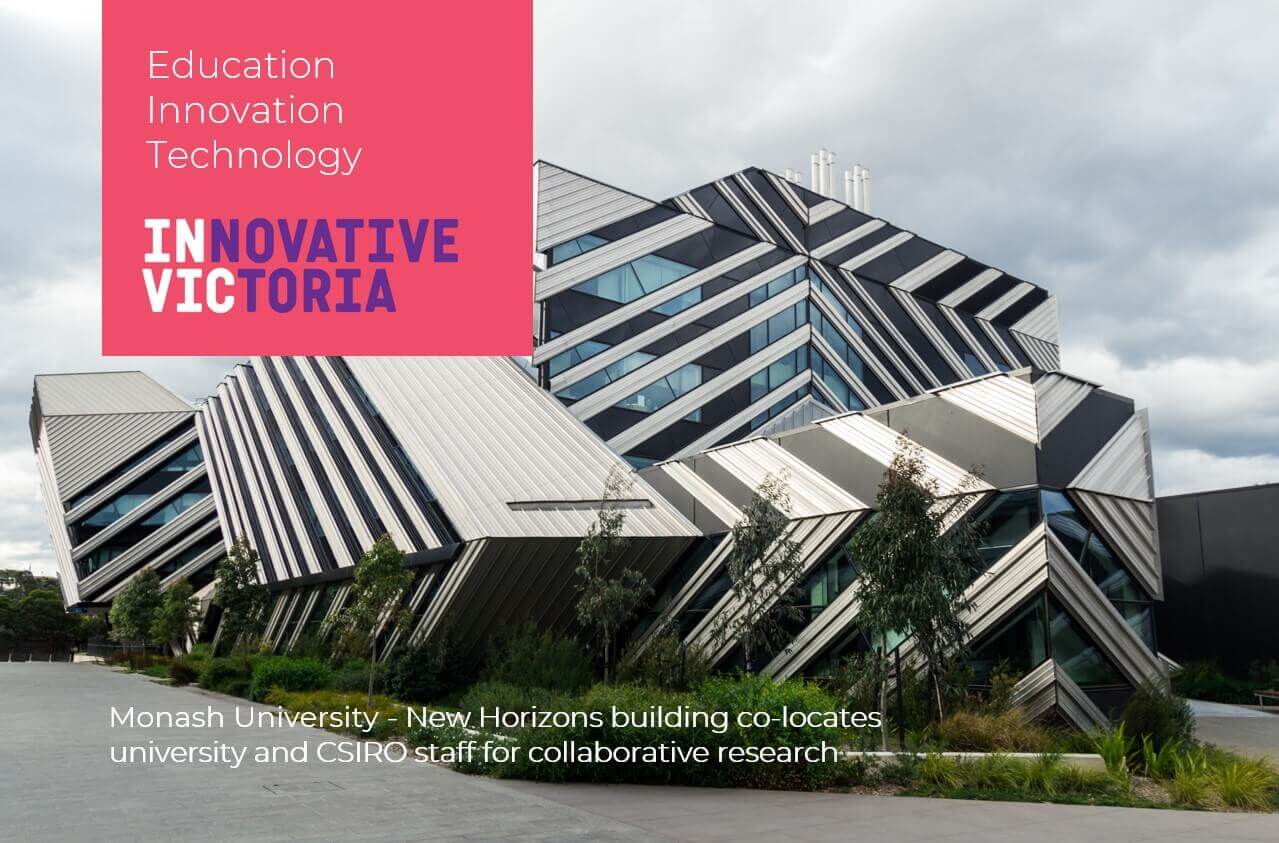 A thriving hub of key health, technology and business precincts, educational institutions and commercial operations, this innovation cluster is home to nationally significant research and technology infrastructure.
La Trobe National Employment and Innovation Cluster
This Digital Innovation Hub connects La Trobe University and its technology partners with businesses to provide world-leading expertise in food, agriculture, health and digital technologies.
Werribee National Employment and Innovation Cluster
Driven by health, education and high-tech research, this innovation cluster is home to the University of Melbourne Veterinary Hospital, the University of Notre Dame, Victoria University, and the CSIRO.
The Victorian Government is fueling major precinct development alongside growth of opportunities
Investments from the Victorian Government include:
A$2 billion for a Melbourne Intermodal Terminal based in the Richmond to Docklands Precinct, to support existing and future rail services
A$972 million for upgrades that ensure the Richmond to Docklands Precinct remains a world-class sport and entertainment zone
A$179.4 million to support the development of the Fisherman's Bend Business Precinct, placing this innovation hub at the global forefront of advanced manufacturing, engineering and design
A$10 million for the Morwell Food Manufacturing Precinct to enable the management of greater water and energy demands
a A$350 million Higher Education State Investment Fund to support projects including the University of Melbourne and Illumina Genomics Hub in Parkville's Biomedical Precinct
A$124.1 million to further Australia's capability in AI, including the establishment of a National Artificial Intelligence Centre led by Victorian-based CSIRO Data 61 in the Melbourne Connect Precinct
A$40 million initiative to support the economic diversification and growth of the LaTrobe Valley Innovation Hub
We can help you with your next market entry project
If you are considering investing in Melbourne, we can help you scope the market opportunity in Melbourne/Australia and assist you with your business case development.
Working with us will allow you to be fully informed and limit the number of surprises associated with your new investment. Our staff are experienced and well connected and can introduce you to potential partners to help make your investment a success.
Contact us
UK and Europe
enquiries
contact Tim Dillon
Agent General, UK
Email Tim
US enquiries
contact Nigel Warren
Commissioner,
North America
Email Nigel
SE Asia enquires
contact Holly Butler
Interim Commissioner,
South East Asia
Email Holly
All other enquiries
contact Craig Harrison
Executive Director,
Melbourne
Email Craig
Or go to our All Offices page to find your nearest Invest Victorian representative.