With an eye for expansion, global online education platform Coursera has chosen Melbourne to base its APAC headquarters.
Victoria's thriving education and technology ecosystems are the key drivers for the leading American edtech platform to expand into the state.
Listed on the New York Stock Exchange (COUR), Coursera partners with more than 200 world-class universities and companies to deliver flexible, affordable, career-relevant online courses, job-ready certificates and degrees to individuals and organisations worldwide.
Invest Victoria worked closely with Coursera throughout the company's investment journey, by:
Chad Pasha, Global Government Partnerships of Coursera said, "Invest Victoria provided dedicated assistance and a personal touch to guide us through the investment journey.
"Through Invest Victoria, we gained insights on ways we can work with universities to build relevant course content for our current and potential clients, as well as identify partnerships with private and public organisations to upskill their employees," he continued.
Mr Pasha added, "It was impressive to experience first-hand the tightknit edtech ecosystem that welcomed us with open arms. We considered many locations and chose Melbourne to base our APAC operations as we grow into South East Asia."
Currently, the company has more than 77 million learners and over 100 Fortune 500 companies using its service. Partners include the world's top universities and companies like Google and Atlassian to create their curriculum.
The company is headquartered in California with locations around the world including Canada, the UK, Germany, Singapore, Malaysia, Abu Dhabi, Bulgaria and India.
Read more about opportunities in Victoria's edtech sector.
To explore opportunities for investing in Victoria contact us.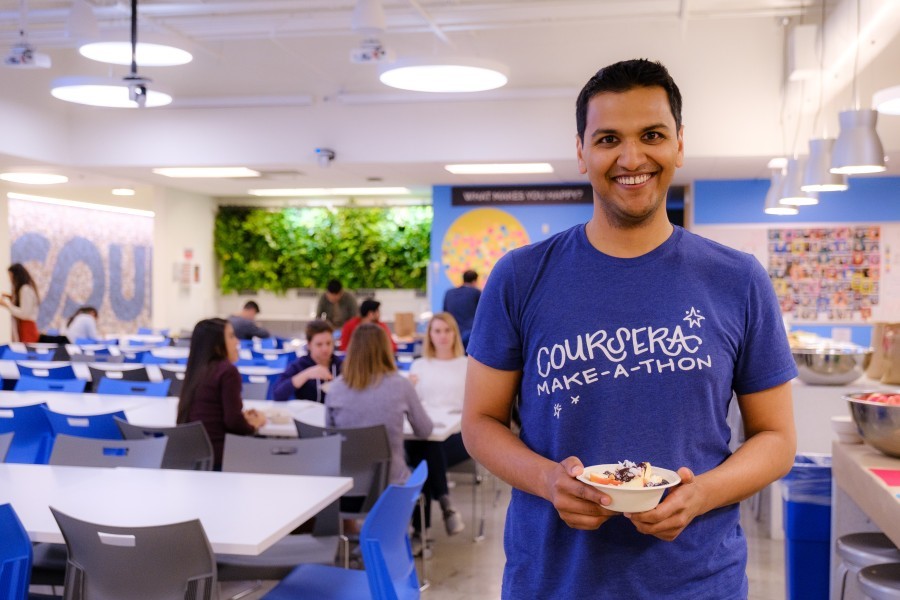 (Image credit: Coursera)