Talent Finder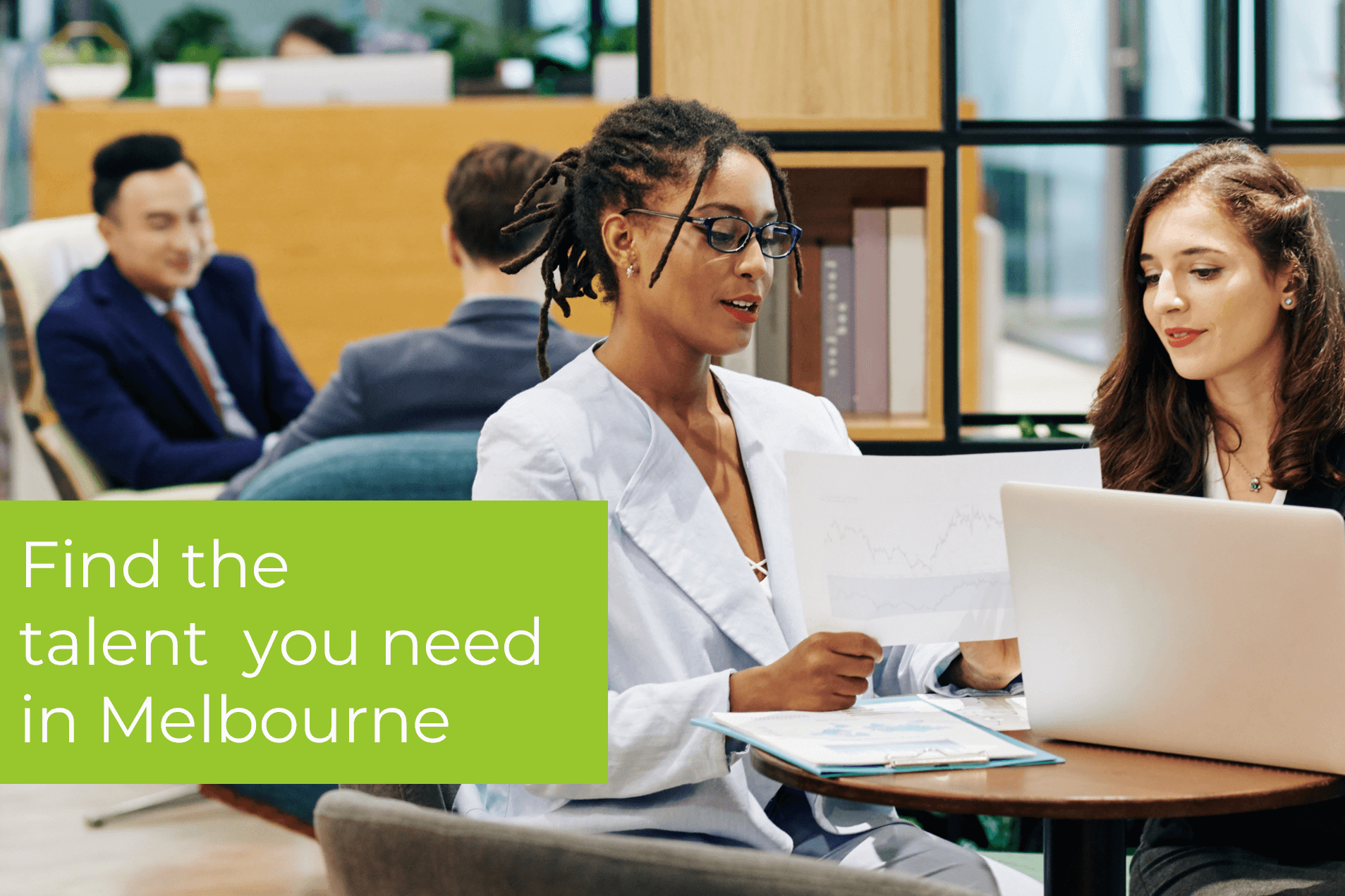 We can help you find the right skilled talent for your business.
Our Talent Finder program is designed to assist investors to understand the talent market, find and secure the right talent, and to successfully set up a business in Victoria.

The Talent Finder program has three main services available.
1. Insights
Through our customized talent mapping reports, businesses and investors gain a deep understanding of the talent market, including skills and availability, enabling informed decision-making.
We offer high quality, detailed reports on Victoria's talent pool and skilled labour, providing you with valuable insights to provide confidence that Victoria has the skilled talent needed to establish your business in Victoria.
Eligibility
Foreign investor/business entity referred by one of our Investment Managers to access the program.
2. Priority Access to Digital Talent
Gain priority access to a unique talent pool via the Victorian Government's Digital Jobs program. Businesses or investors can select program participants and offer them a 12-week work placement or an entry-level role, as required.
Eligibility
Foreign investor/business entity referred to the program by one of our Investment Managers.
3. Digital Jobs for Investors
Digital Jobs for Investors supports businesses and investors to upskill their current workforce. You can nominate your employees to enrol in a fully subsidised 12-week digital training course. Employees will learn how to apply their new technological capacities in the workplace so you can maintain that competitive edge.
Eligibility
To be eligble for Digitial Jobs for Investors, you must:
Be referred by one of our Investment Managers
Be a legal entity with an operating business presence in Victoria
Have a current Australian Business Number
Be registered for Goods and Services Tax (GST) on and from 1 October 2022
Meet all industrial relations obligations as an employer in accordance with the National Employment Standards
Attest to making your nominated employee/s available for training in the selected training round
Attest that both the applicant and their employee/s will participate in any future program evaluation activities
For more information or to find out how you can access any of the Talent Finder streams please contact us.