Niometrics' ANZ HQ will serve Australian clients, and the R&D Hub is designed to strengthen Niometrics' focus on design strategy, data visualisation techniques, advanced analytics and privacy engineering and will augment the company's strategy in harnessing global experts for technology innovation and invention.
Niometrics, a Singapore based network analytics company which was recently recognised by the Financial Times as one of the FT 1000 High-Growth Companies in Asia-Pacific, will open its ANZ Headquarters and a new research and development hub in Melbourne, Victoria.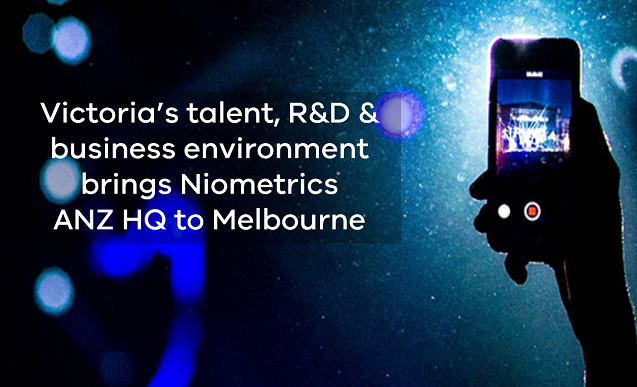 Image: Niometrics
The Melbourne office is planned to be operational by November 2018. A landing team is already in Melbourne bootstrapping recruitment and building relationships with business and technology partners, and with university research centres. Niometrics expects to hire at least 30 local people for its Melbourne office within the next three years.
Dr Kostas Anagnostakis CEO of Niometrics says of the opening, "The Niometrics ANZ HQ and Melbourne Research and Development Hub was made possible by our close collaboration with the strong investment arm of Victoria and by the state's business friendly environment.
"Melbourne offers a strong base of highly skilled professionals from interdisciplinary backgrounds with the right expertise in design, data and network analytics.
"Melbourne's well-regarded research and development community and world-class universities provide a rich source of talent for deep technology companies like ours that are looking to expand. We believe that a tangible way to lead in technology is to be where the experts and talent are.
"At the Niometrics Melbourne R&D Hub, we will test, develop and deploy new ideas and solutions in partnership with several of Niometrics' key clients, including some of the largest mobile operators in the Asia-Pacific region."