Victoria's food and fibre exports have reached a record high, valued at $17.9 billion in 2021-22 – a 29 per cent increase on the previous year.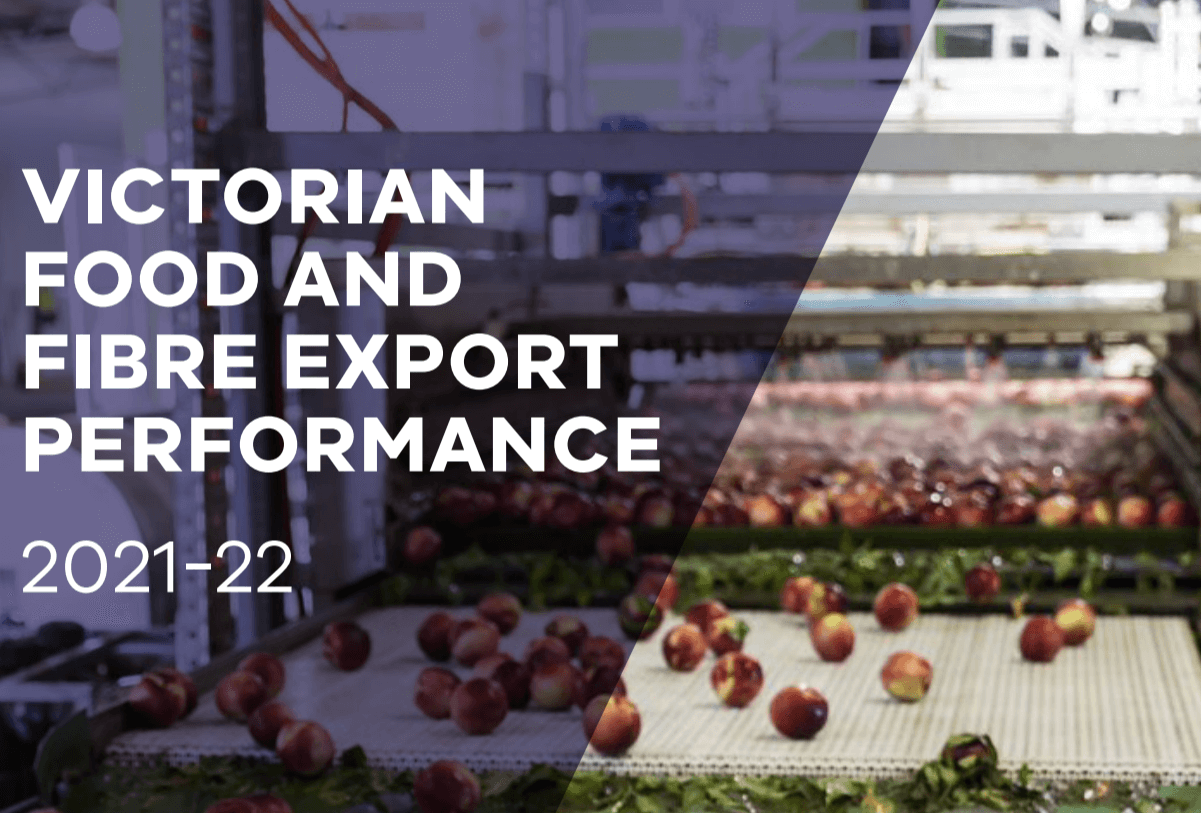 The results cement Victoria's position as Australia's largest food and fibre exporter by value, accounting for 26 per cent of the national total.
Victoria's thriving agriculture industry is a major contributor to the state economy and has been a national source of high-quality produce, particularly in wool, meat, grains, dairy, fruit and vegetables, since the 1800s.
Key strengths of the Victorian food and fibre export sector include the diversity and premium quality of its commodities and food products.
Grain had another impressive year of growth, up 73 per cent to $4.4 billion, making it Victoria's most significant food and fibre export commodity, accounting for 25 per cent of Victoria's total food and fibre exports.
Meat was Victoria's second largest export by value at $4.3 billion, up 31 per cent, while dairy exports recorded their highest value ever of $2.5 billion in 2021-22, up 23 per cent.
Victoria has the perfect blend of agricultural and technology capability, with one quarter of Australia's agricultural output produced here - from just 3 per cent of Australia's land mass - and a globally-recognised and industry integrated technology sector.
Read more about opportunities in Victoria's thriving agtech sector.
To explore available investment opportunities contact us.