Games development studios eyeing expansion into the Asia-Pacific region should look no further than Australia's premier tech city, Melbourne.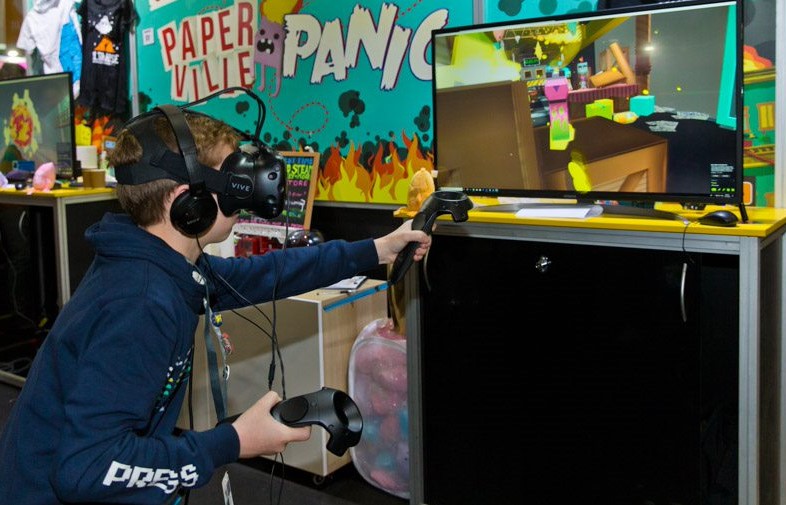 Home to 170 games studios, representing more than half the studios across the country, Melbourne has a high concentration of gaming creatives and technical talent.
Melbourne has long established foundations in games development that can be traced back to the 1980s with the release of The Hobbit game by Beam Software in 1982. Today, Melbourne is known for its internationally recognised studios such as Big Ant, Wicked Witch, Hipster Whale, House House, Playside Studios and Zero Latency, and has attracted global powerhouses such as Firemonkeys EA, Sledgehammer Games , and Keywords Australia, .
The Victorian Government saw opportunities for growth in the sector and has supported the industry since the mid-1990s to build its capability and creativity to become what it is today: Australia's premier games hub.
Highly skilled talent pool
Annually, Melbourne produces more than 1,000 graduates a year in key gaming disciplines of programming, animation, multimedia design, digital art, and design – the highest of any Australian state. -
Producing quality, work-ready graduates also stems from the various Victorian educational institutions' strong culture of collaboration with industry. Opportunities exists for companies to build their talent pipeline by working with academic institutions to contribute to the curriculum and positively impact outcomes, developing the specific talent they need.
Through Invest Victoria, Sledgehammer Games has collaborated with several academic institutions such as RMIT, Monash University, Swinburne University and The Academy of Interactive Entertainment to identify talent gaps and take steps to enable favourable student outcomes that match industry requirements.
The path to gaming success
Serving as the gateway to the APAC region, setting up in Melbourne is made accessible through various state and federal government initiatives.
With an appetite to expand into the region, Dublin-based company Keywords Studios found it's Melbourne home in the form of one of Australia's oldest games development studios, Tantalus Media. The well-established Melbourne studio was acquired by an 85 per cent stake that was successfully facilitated by Invest Victoria and the Victorian Government through its various support services such as business advice, investment facilitation and incentives among many others.
Victoria's Digital Strategy
VICSCREEN is a four-year, $191.5 million strategy to reshape Victoria into a global powerhouse for screen across games, film, television and online content. The strategy includes an incentive to attract major international games projects to the state alongside investment in local games projects and in fostering our next generation of games talent.
Ready to support you
Whether it is to build a business case, make a site selection or introductions to various government departments, universities, local companies and suppliers, Invest Victoria provides a comprehensive approach to building your games development studio right here in Melbourne.
Read more about Victoria's digital games sector or watch Invest Victoria's Expand your studio internationally webinar.
To explore opportunities for investing in Victoria, contact us.