Melbourne's booming high-rise and apartment sector is boosting firms from around the world – including Dutch-based UNStudio which recently opened its first Australian office in Melbourne.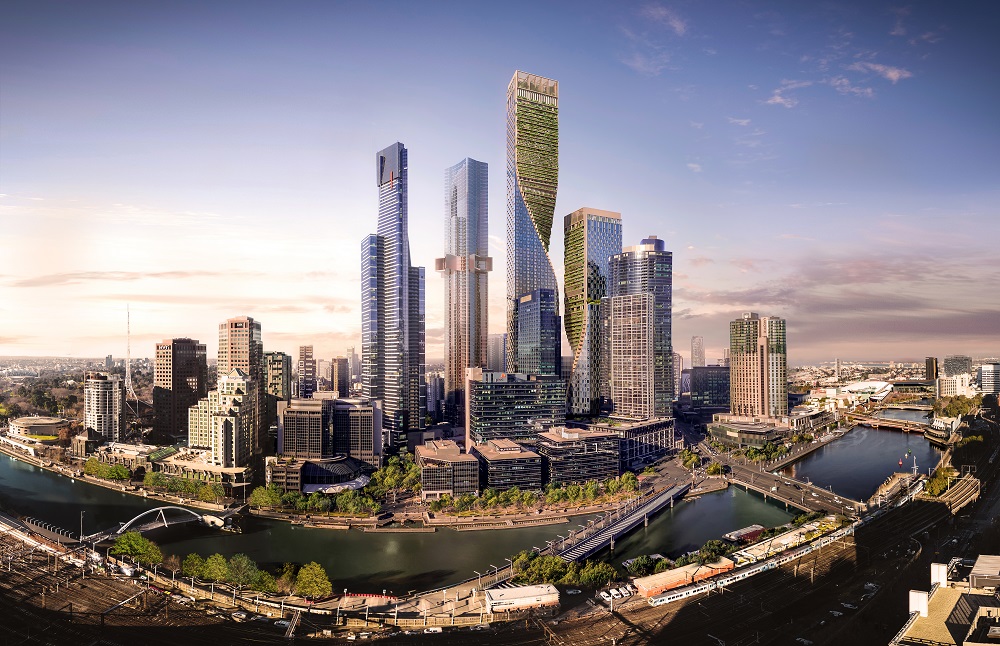 Image: Artist impression - Southbank by Beulah
UNStudio - together with Victorian firm Cox Architecture – secured the design brief to craft a dual skyscraper development in Melbourne's Southbank just two years ago.
Now the high-rise project, along with other opportunities, will see UNStudio's local office grow through the recruitment of additional architects in coming months.
Sander Versluis, Associate Director and Senior Architect, said that the skyscraper, "Southbank by Beulah", will include a soaring 366 metre tower.
"This 102-storey tower will reach all-new heights, surpassing the current tallest building in Australia," he said.
"It will be complemented by a second tower which will rise to 251 metres, or 59 storeys.
"We're excited by this major project and the opportunities it presents, including future growth in Melbourne."
Both towers will house residential apartments, hotel rooms and offices, and feature a spectacular 'Green Spine' of vertically networked platforms, terraces and verandas.
UNStudio employs more than 250 staff and now has six international offices: Amsterdam, Shanghai, Hong Kong, Frankfurt, Dubai and Melbourne.
Mr Versluis said that this is being leveraged by UNStudio, with "the time differential in Melbourne allowing us to facilitate a 16 to 24 hour working day by liaising with our Amsterdam headquarters".
Invest Victoria has provided support to UNStudio over the past two years; connecting the business to a network of partners and service providers, and streamlining its establishment in Melbourne.
To explore opportunities to invest in Victoria, contact us.