A global construction company has established a presence in Australia with a new office in Melbourne, which will help it to win infrastructure projects, add value to its clients and engage with local supply chains
FCC Construction Australia, a subsidiary of FCC Construcción, is also looking to align its unique international capabilities to leverage local participation, and are dedicated to developing strong partnerships and collaboration with established Australian companies.
With strong support from its Spanish headquarters, FCC Construction Australia's current focus is integrating their vast international expertise with local capability and know-how – to bring new and innovative solutions to the Australian market.
FCC Construcción has a presence in over 30 countries and 120 years' experience internationally. It is the fourth largest construction company in Spain, and in the top 40 globally.
In all the countries in which it operates, FCC is committed to maximising partnerships to capitalise on the value that local content provides through established supply networks, efficient engagement of local resources and local knowledge, and providing a sense of community ownership over the projects they deliver.
Under the leadership of the Australian Managing Director, Matthew Dinnison, FCC's objective is to build a people-centric organisation in Australia, as they recognise that success in Australia will be attributed to the expertise, skill and diverse experience of their people, by attracting and retaining top talent in a busy local market.
The company's global activities span all areas of engineering and construction and it is a leader in implementing civil works and transport infrastructure (roads, railways, airports, hydraulic works, maritime, tunnels, bridges, underground, water treatment plants), and buildings (residential and non-residential: hospitals, football stadiums, museums, offices).
Invest Victoria assisted FCC's entry to Australia with key meetings, both in Melbourne and Madrid, providing information on Victoria's Big Build projects, facilitating introductions to potential industry partners, as well as offering advice on pre-qualification in Victoria.
Contact us to explore opportunities for investing in Victoria.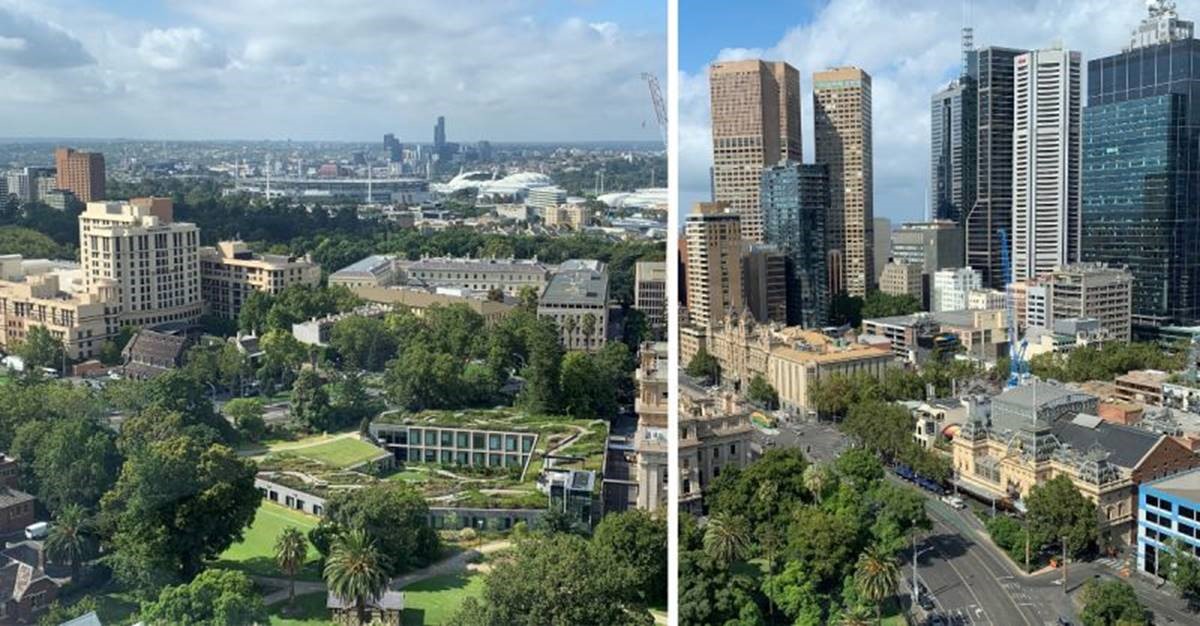 The amazing view from the company's new office in Melbourne