Global agtech company Fieldin has invested in Victoria's thriving agriculture sector by establishing its Australian HQ in the State's north west.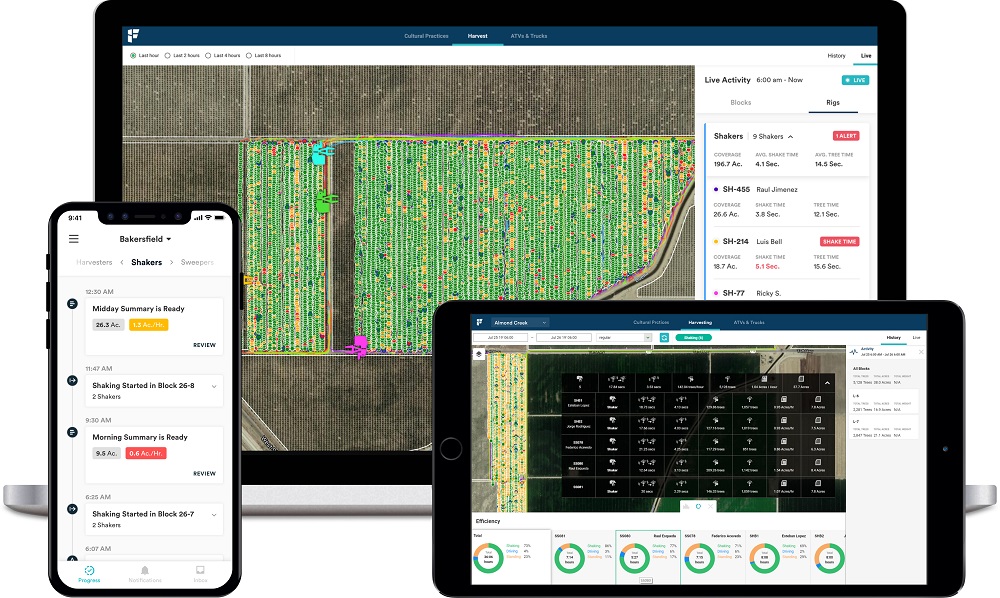 The Israeli-founded company has chosen to establish its HQ in Mildura, from where it will service the horticulture industry prevalent in the Sunraysia and neighbouring regions as well as the rest of Australia.
Joining this ecosystem will also enable Fieldin to tap into Victoria's state-of-the-art agtech capabilities, world class infrastructure, high-skilled talent and cutting-edge research facilities.
Invest Victoria assisted Fieldin with its market entry in the region by helping the company with business case development and facilitating meetings with key industry stakeholders as it considered its options.
Founded in 2013, Fieldin is a leading field data provider that specialises in farming technology that helps specialty crop growers manage and optimise pest and disease management, harvest activities and other critical practices by enabling full visibility of their operations and providing on-going actionable insights.
Fieldin's platform connects tractors and machinery via on-board sensors that provide tangible, quantifiable, easily-understood and operational insights otherwise anecdotally assumed at every stage of the growing cycle.
This 'lifting of the veil' and access to real actionable data can lead to substantial gains in profitability and efficiency for the sector.
Fieldin's establishment in Australia will further strengthen Victoria's agriculture sector which is a hub for food development across the Asia Pacific, home to 15 R&D and innovation centres, and is Australia's national leader in food manufacturing and processing.
Read more about the opportunities that exist for investing in Victoria's evolving agri-food sector.