Invest Victoria has an extensive network of partners and organisations who can support companies looking to invest in Victoria.
This network is made up of a wide range of organisations with strong international expertise, including large and boutique professional services firms, bilateral chambers, as well as tech and innovation hubs.
Marcus Lynch from Halcyon Knights - a member of the Invest Victoria Advisory Network – tell us about how they can help with the investment journey.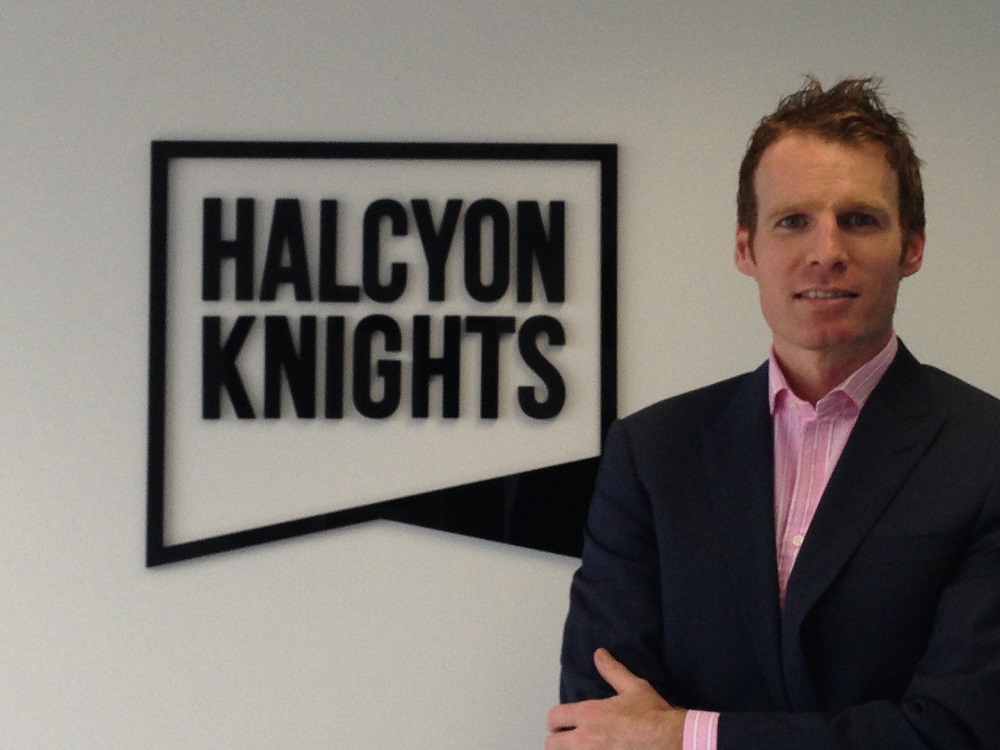 Tell us about your experience working with international companies looking to invest in Australia and choosing Victoria.
Halcyon Knights is one of APAC's largest technology recruitment firms, and we have a strong track record working with foreign technology vendors seeking to land and grow their presence in this part of the work.
Invariably those businesses lean upon us for advice on where to anchor from – usually prescribing a choice between Sydney and Melbourne.
Given we are headquartered in Melbourne and our love of this fair city, we always highlight the strength of Melbourne as a world-class tech labour market.
What kind of challenges do international firms face when entering/expanding/exploring the market?
One challenge is definitely transferring their culture from their headquarters – be that the US, Europe or Israel in particular – so that the intangible characteristics that have made them successful to this point, and attractive to investors, is captured and celebrated over here.
If you look cities around the world that are so-called tech hubs – San Fran, Boston, Austin, Denver, London, Paris, Tel Aviv, et al – they're hugely cosmopolitan with thriving arts scenes, cultural diversity, progressive in their thinking and attractive places to live – we always say "on those qualities, Melbourne gives you the greatest opportunity to recreate a little part of the brains trusts of the business in this part of the world".
Their second major challenge is building brand identity to attract potential tech talent; when they're starting out – unless they're a freight train and prominent in global press – usually they're somewhat incognito and need a great mouthpiece to the local candidate market, to build their identity, profile as a tech employer of choice, and to spread the good word. This is where we play a major role in helping these types of companies to land and expand.
What particular capabilities/experience/services that could help international investors and how do you assist them to (a) overcome issues and (b) take advantage of the opportunities on offer?
Halcyon Knights is more than a recruitment firm for international investors. We are a pseudo marketing agency – we have an unrivalled number of followers on various social media channels, which is a super targeted audience for international tech companies to build their profile within.
We are a true consulting partner, offering many different research-driven services to help international investors make good decisions around remuneration bands, understanding local employment laws, being an employer-of-choice in the local market, market maps, etc. Of course, we are also a great recruitment agency too – we have been helping international tech companies to land and expand in APAC for over 15 years, and so our network of candidates in the region is unrivalled – we specialise is recruiting business leaders and business builders and helping them recruit teams, to launch a veritable assault on the local market.
Many of the candidates we were recruiting in lower-level positions 15 years ago are now running hyper-growth tech companies across A&NZ, or often APAC – we've stayed close to them over that journey and so therefore we're a true trusted advisor to them on their career, and that's makes us really effective when representing our clients' employment opportunities in the market.
A different part of our business recruits for local companies in their own tech teams – be that Banks, Telcos, Utilities, Insurers, Membership-based businesses, not-for-profits. etc. and because of this, we make a point of connecting international tech clients to potential customers through soft introductions, networking efforts, etc. This helps international tech companies to hit the ground running when they arrive; we're super committed to helping our clients be successful.
What opportunities do you see for prospective investors in Victoria to improve their chance of success?
The number one piece of advice I give investors considering Victoria as their regional hub/HQ, is to align with specialists to get accelerate success – this includes a recruitment partner, but also lawyers to get local entities incorporated correctly, accountants who can register those entities for local taxes, employer contributions, etc. commercial real estate agents who can seek out great premises and office space, and possibly PR firms, who can make a splash in local media to announce the company's arrival.
Early momentum helps create greater momentum. Hit it like a freight train, and that gives you the greatest chance of increasing revenue and scaling your team.
How does working with a partner with a strong understanding of the Victoria business environment enhance the investor's journey?
There are cautionary tales of tech businesses who were closed to local partnerships; this sometimes resulted in a lack of broad exposure to local talent and often less informed hiring decisions.
The risk of this is staff churn, and it doesn't take long for a new kid on the block to be branded a "churn and burn" environment, which makes it tough to continue to hire. Aligning with an experienced and sizeable recruitment partner means you develop a greater company identity/employment brand, you set yourself up to be an employer-of-choice, you get exposure to better candidates, and you can leverage the partner's networks to create revenue pipeline.
Ultimately, you remove more of the risk of getting it wrong, and you strive to secure a true partnership that rewards both parties.
The great by product of this, it that it makes an investors journey so much more fun – you share the journey together, celebrate the highs and band together when things don't go your way. It's a shared experience.
***
Thank you for your time, Marcus!
ABOUT
Halcyon Knights one of APAC's largest technology recruitment firms, featuring a specialized team connecting the right people and helping businesses secure quality talent.
It is backed by an ASX listed parent company and driven by a genuine desire develop the careers of our candidates, clients and staff.
For more information about Halcyon Knights and other similar organisations, visit the Invest Victoria Advisory Network.