The Victorian Government has set a renewable energy target of 50 per cent by 2030 and a long-term target of zero net emissions by 2050.
With abundant renewable resources to harness and these ambitious yet achievable targets, Victoria's new energy sector has plenty to offer investors.
Gabrielle Henry, Director, Industry Engagement and Development, Energy Group, at the Victorian Government Department of Environment, Land, Water and Planning, says opportunities for investment in the renewable energy sector are ripe.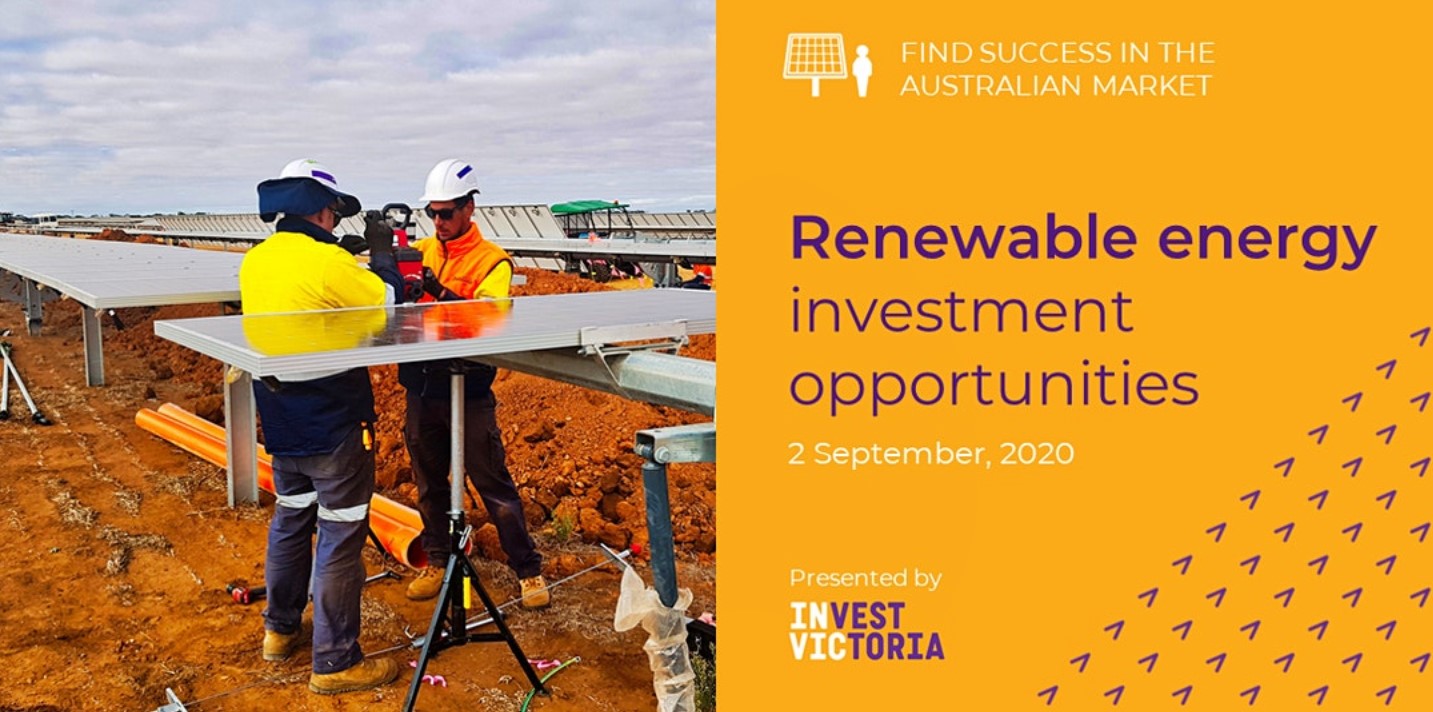 "Victoria's energy sector is undergoing rapid transformation. The scale of change in the energy market over the next decade will be significant, but so too are the opportunities.
"For companies and investors looking to operate in a dynamic and innovative energy marketplace, Victoria welcomes you," Ms Henry said.
Speaking at an upcoming webinar, Ms Henry will provide an overview of Victoria's renewable energy sector and the opportunities for investment in the areas of wind energy, large-scale solar and storage, hydrogen, bioenergy, waste-to-energy and digital energy technologies.
Don't miss out on this opportunity to learn about Victoria's renewable energy sector.
Book your seat today: https://www.eventbrite.com.au/e/renewable-energy-investment-opportunities-in-victoria-australia-tickets-116678306957