Invest Victoria Advisory Board Members
Invest Victoria Advisory Board Members
The Invest Victoria Advisory Board comprises of Dr Jackie Fairley (Chair), The Hon. Greg Combet AO, Professor Margaret Gardner AO and John Wylie AM.

Chair
Dr Jackie Fairley AO
Chief Executive Officer, Starpharma Holdings;
BSc, BVSc (Hons), MBA, GAICD, FTSE
Jackie has more than 30 years of experience in the pharmaceutical and biotechnology industries working in senior management roles with several ASX listed companies including Starpharma, CSL, and Faulding (now part of Pfizer).
Jackie is currently Chief Executive Officer of ASX 300 company Starpharma Holdings Ltd. Under her leadership Starpharma has developed and achieved multiple international regulatory approvals for two novel healthcare products (VivaGel® BV and the VivaGel® antiviral condom) and signed licences in 160 countries. The company has also developed several valuable commercial applications for Starpharma's proprietary polymer technology and signed multiple commercial deals with leading global companies including Astra Zeneca, Ansell, Aspen, Mundipharma, Italfarmaco, Okamoto Industries Inc. and Agrium Inc.
In addition to her role at Starpharma Jackie is a non-executive Director of the Melbourne Business School and listed investment company Mirrabooka Investments Ltd. She is also a member of the Carnegie Innovation Fund Investment Committee and a past member of the Commonwealth Science Council, Biotechnology Advisory Committee and Pharmaceutical Industry Working Groups.
Jackie holds first class honours degrees in Science and Veterinary Science from the University of Melbourne. She also has an MBA from the Melbourne Business School where she was the recipient of the prestigious Clemenger Medal. Jackie is also a Graduate of the Australian Institute of Company Directors and a Fellow of the Australian Academy of Technology and Engineering (ATSE).

The Hon. Greg Combet AM

The Hon. Greg Combet AM is well known for his public roles as the leader of the Australian Council of Trade Unions and as a Labor Government Minister. Greg served as Minister for Industry and Innovation, Minister for Climate Change and Energy Efficiency and Minister for Defence Personnel, Science and Materiel amongst other roles between 2007 and 2013.
Following two terms in Parliament Greg is now pursuing a career in the superannuation industry and the private sector. He is both Chair of IFM Investors and Industry Super Australia, as well as undertaking a variety of private consulting roles.
Greg is a proven leader, strategist, complex problem solver and crisis manager with extensive, hands-on knowledge of Australian industry. He was awarded a Member of the Order of Australia in 2006, and is the co-author of The Fights of My Life.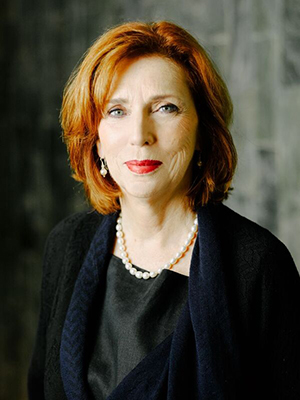 Professor Margaret Gardner AO
Professor Margaret Gardner became President and Vice-Chancellor of Monash University on September 1, 2014.
Prior to joining Monash, Professor Gardner was Vice-Chancellor and President of RMIT from April 2005 until August 2014. She has extensive academic experience, having held various leadership positions in Australian universities throughout her career, including at the University of Queensland and Griffith University.
She attained a first class honours degree in Economics and a PhD from the University of Sydney. In 1988, she was a Fulbright Postdoctoral Fellow spending time at the Massachusetts Institute of Technology, Cornell University, and the University of California, Berkeley. In 2018, she was elected a Fellow of the Academy of the Social Sciences in Australia.
Professor Gardner is a Director of the Group of Eight Universities. She is also a Director of Infrastructure Victoria and the Australia and New Zealand School of Government (ANZSOG).
Professor Gardner has previously been Chair of Universities Australia and Museum Victoria and chaired the Strategic Advisory Committee and the Expert Panel of the Office of Learning and Teaching (Federal Government Department of Education and Training). She has also been a member of various other boards and committees, including the Australian-American Fulbright Commission, the ANZAC Centenary Advisory Board and the International Education Advisory Committee, which led to the Chaney Report.
In 2007, Professor Gardner was made an Officer of the Order of Australia in recognition of service to tertiary education, particularly in the areas of university governance and gender equity, and to industrial relations in Queensland. In 2020, Professor Gardner was awarded a Companion of the Order of Australia in recognition of eminent service to tertiary education through leadership and innovation in teaching and learning, research and financial sustainability.

John Wylie AM

John is Principal of alternative asset investment firm, Tanarra, which invests in venture capital, private equity, private credit and PE-style strategies in listed companies. He has 30 years' experience in the finance industry in Australia, the US and the UK.
In the 1990s he was CEO of investment bank Credit Suisse in Australia. In 2000 he co-founded advisory and investment firm Carnegie Wylie & Company (CWC) which was acquired by the global financial services firm Lazard in 2007, following which he served as CEO of Lazard Australia until launching Tanarra in 2015.
John is involved in a wide range of not-for-profit community activities. He is Chair of the Australian Sports Commission and Chair of Tanarra Philanthropic Advisors. Previous roles include serving as a Trustee of the global Rhodes Scholarship Trust, Chair of the Melbourne Cricket Ground Trust, and board member and Honorary Treasurer of the Florey Neurosciences Institutes.
John holds an MPhil in Management Studies from Oxford University where he was a Rhodes Scholar, and a Bachelor of Commerce with First Class Honours from the University of Queensland. He is a Member of the Order of Australia.