The first direct flights between Latin America and Victoria since the pandemic has resumed, bringing more visitors to the state, boosting trade and exports, and creating hundreds of locals jobs.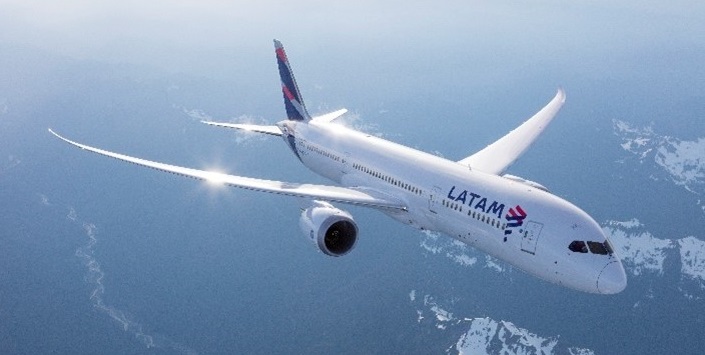 Latin America's largest airline LATAM has restarted its direct flights between Santiago and Melbourne with three services per week.
Backed by the Victorian Government and Melbourne Airport, LATAM's direct flights will add more than 47,200 seats to the state annually. This will generate $68.5 million for the Victorian economy each year and create an estimated 330 new jobs in our aviation and tourism sectors.
The flights will better connect Victoria to Santiago, a major hub in Latin America, as well as other key markets in including Argentina, Brazil, Colombia, Mexico, and Peru. There are growing opportunities in the region for Victorian businesses in industries like agri-food, energy, mining and minerals.
With more than 1,560 tonnes of annual air freight capacity on the airline's Boeing 787-9 Dreamliner, LATAM's flights will strengthen Victoria's export access to Latin America – two-way trade was valued at $2.8 billion in 2021-22.
The direct flights will help accelerate the return of Latin American visitors to the state, with more than 80,000 visitors from the region contributing $242 million to the local economy in 2019.
Victoria is also a popular study destination for students from Latin America, with more than 14,000 international students from the region enrolled in Victorian institutions in 2022.
LATAM's return brings the number of international carriers flying into Melbourne back to pre-pandemic levels, with 36 airlines currently operating international flights into Melbourne Airport.
LATAM adds to a growing list of international airlines the Government has supported to increase flights to Melbourne including Qantas, Cathay Pacific, Qatar Airways, Singapore Airlines, United Airlines, Emirates, Etihad Airways, Bamboo Airways, Scoot, VietJet and China Southern Airlines.
Learn about Latin America's trade and bilateral relationship with Victoria