Victoria is attracting cutting-edge international companies, enhancing the state's vibrant startup and renewable energy sectors and growing local jobs.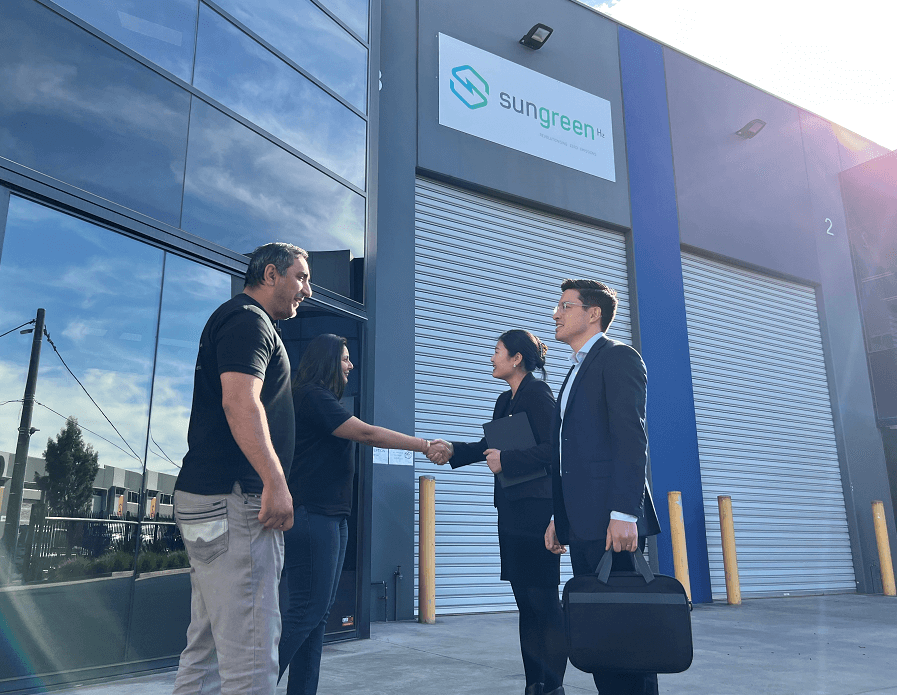 Innovative Singaporean startup, SunGreenH2 has opened a research and development and manufacturing operation in Clayton.
SunGreenH2 builds high performance hardware and develops complementary technology that allows for on-site green hydrogen production for industry, transport, energy storage and power-to-X applications.
The company's decision to scale up and move the next phase of commercialisation of its product from Singapore to Victoria was due to the support from Invest Victoria, the state's strong capabilities in R&D and a renowned talent pool of advanced manufacturing talent.
As an advanced manufacturer of clean energy technology, SunGreenH2 is continually innovating its products through research and development to create efficiencies and solve problems.
The localisation of the supply chain and domestic manufacturing of core components for SunGreenH2 electrolysers in Victoria represents a critical enabling factor for the renewable hydrogen industry in Australia. Melbourne positions us to hire top talent and tap into the manufacturing ecosystem in Victoria and we are looking forward to successfully growing our investment as the market for renewable hydrogen expands in the future.

Co-Founder and CEO of SunGreenH2 Tulika Raj
SunGreenH2 adds to the growing list of companies choosing to invest in Victoria. The state has a record of attracting investors from Singapore and fostering startup growth to commercialisation. Recent investments from Singapore include Seventh Sense, Divigas, NCS and Oncoshot.
As investor interest from the region continues to grow, Invest Victoria hosts the annual Partner Summit in Singapore, showcasing the breadth of opportunities that Victoria offers as an investment destination.
The enterprise value of Victoria's startup ecosystem, including startups, scaleups and unicorns (companies valued at $1 billion), is $91 billion.