A well-known multinational that operates a chain of hypermarket and retail companies will establish its regional sourcing hub to export high quality Victorian produce to the Gulf states.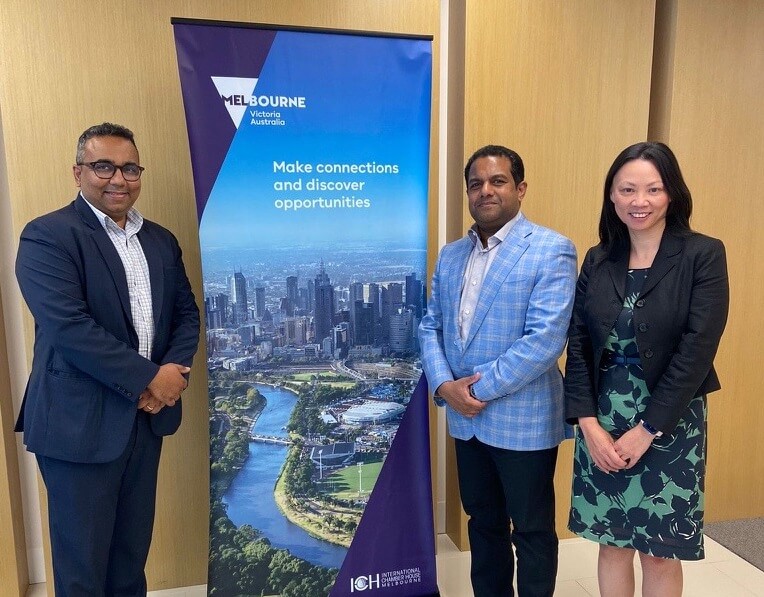 Image: (L - R) Nik Guruprasad, Invest Victoria, Dr Mohamed Althaf, Director, LuLu Group International, Annie Jiang, Invest Victoria
LuLu Group International is opening its first Australian office in Melbourne, leveraging Victoria's acclaimed regional food and beverage production and well-established warehouse, logistics and distribution capabilities.
Currently, LuLu Group International operates 247 state-of-the-art hypermarkets and 22 shopping malls, serving more than one million multi-ethnic shoppers daily across the Middle East and North Africa (MENA) region.
Headquartered in Abu Dhabi, with more than 60,000 employees across 23 countries including the Middle East, Asia, the United States and Europe, LuLu Group is also involved in shopping mall development, manufacturing and trading of goods, hospitality and real estate.
The opening of the Melbourne office and the State's offerings of high-quality produce will play a significant role in feeding our 247 Hypermarkets globally and cater to the demands of our customers. We are happy to associate with the State of Victoria and thankful to the Victorian Government for its wholehearted support.

Yusuffali M.A., Chairman and Managing Director, LuLu Group International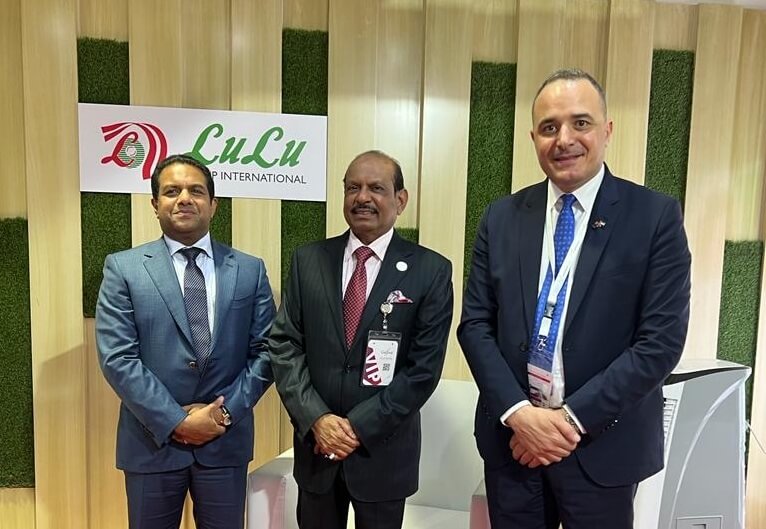 Image: (L - R) Dr Mohammed Althaf, Senior Executive, International Operations, LuLu Group International, Yusuffali M.A., Chairman and Managing Director, LuLu Group International, Kassem Younes, General Manager, Middle East, Africa and Türkiye, Victorian Government Trade and Investment at Gulfood 2023
The investment shows that the Victorian Government's International Investment Strategy is attracting global companies crucial to creating jobs in Victoria and the importance of Invest Victoria and the Victorian Government Trade and Investment network in facilitating trade and investment links with the region.
Victoria plays a significant role in supplying quality food and fibre products to the MENA region valued at $1.2 billion, with the United Arab Emirates within Victoria's top 10 food and fibre export markets.
This week, the Victorian Government will have a significant presence at the world's largest food and beverage sourcing event, Gulfood 2023, taking place from 20 to 24 February at the Dubai World Trade Centre.
As the biggest Australian state to participate at the trade show, up to 50 Victorian businesses will attend the show – spanning meat, dairy, coffee, horitculture, gourmet goods, grains and seafood.
Victoria controls 26 per cent of the country's food and fibre manufacturing and transport industries, exporting the most dairy, horticulture, prepared foods, and animal fibre compared to any other states in Australia.