One of the world's most well-known online retailers, Amazon has chosen Melbourne to establish its first dedicated Sort Centre in Australia.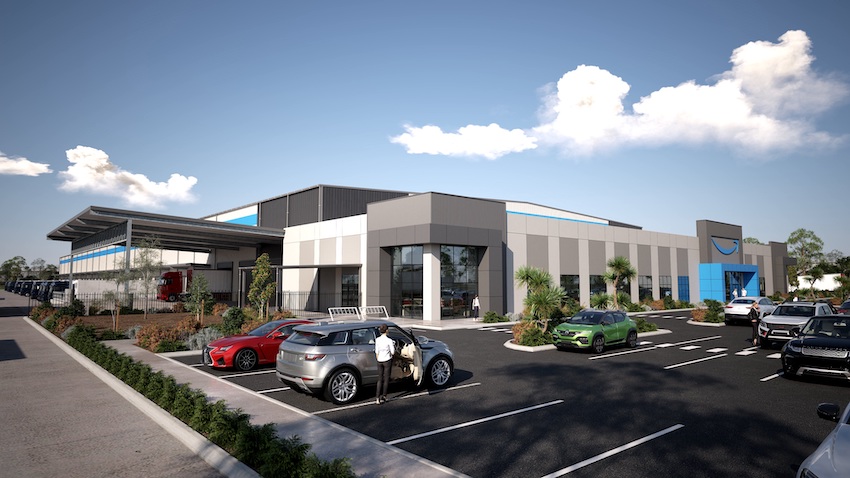 Amazon has continued to invest significantly in Victoria since establishing its first Australian fulfilment centre in Ravenhall in 2017. The Sort Centre will build on Amazon's local operations by providing a central location to consolidate and ship packed orders to logistics sites for 'last mile' delivery to customers.
Victoria's strong business environment, available market opportunities, talent pool, and transport, storage and warehousing capabilities are the key deciding factors for Amazon to reinvest in Melbourne.
Invest Victoria worked closely with Amazon throughout the company's investment journey facilitating extensive cross-government and approvals processes.
The new site will create around 200 jobs for Melburnians, ranging from entry level positions to specialist roles including human resources, workplace health and safety and managerial positions.
To help eligible job seekers secure roles Amazon will partner with the Victorian Government's Jobs Victoria Employment Network (JVEN) Employer Engagement Team, who previously assisted with hiring for the fulfilment centre.
Commenting on the company's investment in Melbourne, Craig Fuller, Director of Operations, Amazon Australia said, "We chose Melbourne as the home of our first Australian fulfilment centre in 2017 and have continued to invest significantly in Victoria, providing employment for hundreds of Melbournians and improving delivery promises for our customers.
"Opening our first Sort Centre in Melbourne signifies further our commitment to the state. It will create around 200 new local jobs for Melbourne, working in a safe and supportive environment, with competitive pay, flexible employment options and exciting career development opportunities," he said.
Invest Victoria will continue to work closely with Amazon to Identify future opportunities for the company's continued growth in Victoria.
"We know the past few years have been tough for Melbournians and we're grateful to have had the opportunity to support our Victorian customers by helping them get the items they need delivered to their homes and supporting thousands of small and medium sized Australian businesses in reaching their customers," Craig added.
Amazon.com.au launched in Australia in December 2017 and now offers customers 125 million products across 31 categories including Amazon devices. Amazon has launched several products and services, such as Fulfilment By Amazon, Global Store, Prime, Shop Local and Amazon Launchpad, programs that help Australian businesses reach customers.
Headquartered in Seattle, Washington, Amazon has more than 1.6 million employees globally.
Read more about why top companies call Melbourne home.
To explore available investment options, contact our team.