A leading employee centric success platform has announced its expansion into the Asia Pacific region with the opening of its first Australian base and headquarters in Melbourne, further strengthening the State's thriving tech sector.
Centrical will open its new Melbourne office – its first in Asia Pacific and fourth globally - which will further its momentum in the region, empower more Australian businesses to improve their organisational performance and allow the company to provide greater support to local customers.
The new Melbourne office will be led by Regional Director ANZ of Centrical, Luke Jamieson, who will play a key role in continuing to drive the growth within the Asia Pacific region. Luke is widely considered one of the globe's top CX influencers and thought leaders having been named by Panviva, Engati CX, Thinkers 360 and Survey Sensum in the last 18 months.
Mr Jamieson said the company chose Australia to be the APAC headquarters due to the increasing demand of employee management platforms from businesses across sectors, strong organic growth in the market and talent density throughout the region.
"We are excited to launch Centrical in the APAC region, as this new home brings us much closer to our growing customer base where we already have strong relationships with Australian businesses."
"We believe we are bringing the best practice employee engagement solutions to Australia and with over a decade of helping our customers around the globe with this we feel now is the right time to launch here," Mr Jamieson said.
Centrical is an AI powered platform helping businesses improve employee engagement, proficiency and performance.
Its holistic platform blends real-time performance management, microlearning and gamification to sustainably motivate employees to challenge themselves and strengthen skills while providing data-driven feedback and enhancing the coaching abilities of their managers.
The company is actively hiring a full go-to-market team to support its push into the region and to better accommodate the needs of its growing customer base.
Centrical, which has raised a total of $66 million from global investors, is seeing continued momentum with leading Australian customers including IAG and Optus. More recently, Centrical has won new customers Salestribe and MSXi, among others.
Centrical was founded by Gal Rimon in 2013, with offices based in New York City and Israel. Centrical's expanding list of enterprise customers include PayPal, Novartis, British Telecom, Unilever, Singtel, and many of the world's Fortune 500 organisations.
Contact us to explore opportunities for investing in Victoria's tech sector.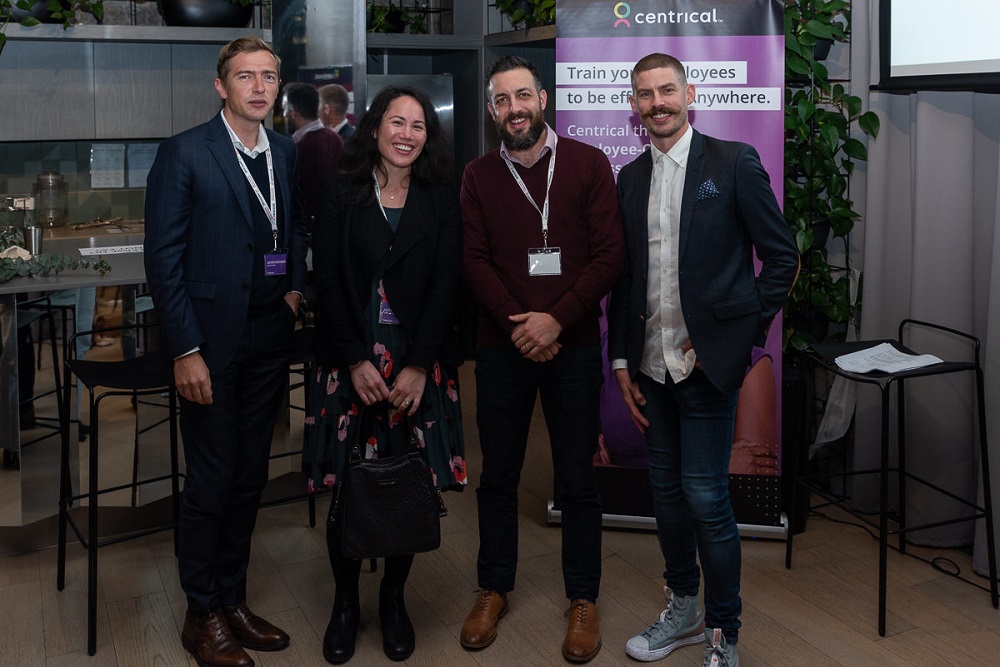 Image (left to right): Invest Victoria's Olivier Deschang, Teresa Tufano and Brad Gofman with Luke Jamieson, Regional Director ANZ of Centrical