Invest Victoria has entered into a strategic partnership with Swinburne University of Technology, which will help global investors enhance their competitiveness through targeted research and development, innovation and commercialisation.
The partnership was formalised with the signing of a Memorandum of Understanding (MoU) by Invest Victoria's Acting CEO Danni Jarrett and Swinburne University of Technology Vice Chancellor Professor Pascale Quester earlier today.
Under the MoU, Invest Victoria and Swinburne will work closely to identify and attract new and strategic foreign direct investment to the State.
Invest Victoria and Swinburne will also share information on existing projects where there is potential and benefit to collaborate and leverage the strength of both organisations.
To learn about how you can collaborate with one of our world class universities and research organisations, contact us.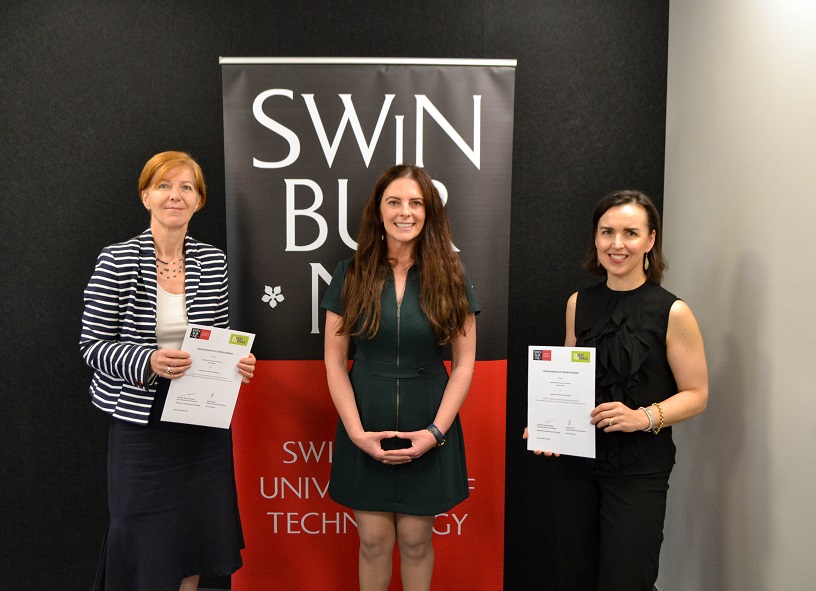 From left: Professor Pascale Queste, Vice Chancellor, Swinburne University of Technology, Prof Bronwyn Fox, Deputy Vice Chancellor (Research), Swinburne University of Technology, and Danni Jarrett, Acting Chief Executive Officer, Invest Victoria