Victoria's thriving creative industry has received a massive boost, with Melbourne securing investment from a global animation studio.
Emmy Award-winning US animation studio Bento Box Entertainment will partner with Victorian production powerhouse Princess Pictures to create a major new animation house, Princess Bento Studio.
The Studio will create 150 full time technical and creative jobs for Victoria's animation sector. As well as generating new ideas, the team at the Studio will work on a pipeline of animation projects bound for local and global audiences.
Founded by animation leaders Scott Greenberg and Joel Kuwahara, producers of landmark shows including The Simpsons and King of the Hill, Bento Box is responsible for hugely popular series Bob's Burgers.
Owned by FOX Entertainment and with studios in LA and Atlanta, Melbourne will be the studio's first global outpost.
Commenting on the investment, Bento Box Co-Founder Scott Greenberg said "Melbourne is home to a vibrant creative community, one of the best in the world, and we are excited to start working with the many talented animators, production and support staff in the region on a slate of exciting animation projects."
Princess Pictures, founded by producer Laura Waters in 2003, is the Victorian company behind much-loved television and online productions including How to Stay Married, Wrong Kind of Black and Superwog.
Recent animation projects include the Yolo Crystal Fantasy and AACTA-nominated short, Koala Man.
Contact us to explore opportunities for investing in Melbourne, Australia's creative capital.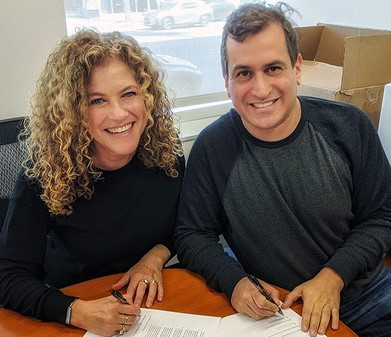 Princess Pictures founder Laura Waters and Bento Box co-founder Scott Greenberg