A global health technology and caregiving startup from Singapore has picked Melbourne for its Australian headquarters, further strengthening the State's thriving world class health technology sector.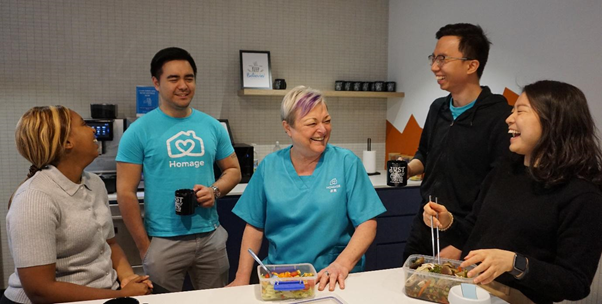 Homage has announced plans to set up its innovative Oceania headquarters in Melbourne as part of its expansion into Australia.
Gillian Tee, Homage CEO and Co-Founder, said that "we wanted to start in Victoria as we see strong support and deep commitment from the State Government, municipalities and local communities towards building better solutions in the long term care sector - what we see as opportunities for meaningful private-public partnerships that we hope to be a part of fostering".
Homage is a leading technology-driven caregiving and health services platform focused on bringing wellness and recovery through personal care delivery to millions of care recipients, families and primary caregivers.
Homage's core product platform includes a holistic range of non-medical and medical solutions, including disability assessments and care planning, personal care assistance with daily activities, skilled nursing procedures and rehabilitation services like physio-, speech and occupational Therapy. Additionally, Homage Health provides medical add-ons like health screening, mobile medicine, telemedicine, ambulance and medication delivery.
Homage works with care recipients with a range of mobility and medical conditions, including chronic and terminal illnesses such as Dementia, Stroke, Parkinson's and cancer, helping them be more mobile and functional as well as providing social, personal care as well as medical escort services.
Beyond direct provision of care, Homage also partners with local healthcare and community organisations to enable them to have wider reach and scalability through Homage's holistic technology and care services solution.
To explore opportunities for investing in Victoria, contact us.