In an exciting development for Victoria's world leading medical research sector, Hudson Institute is now home to new cutting edge technology that will provide unprecedented genomic capacity to study inflammatory diseases and microbial diversity.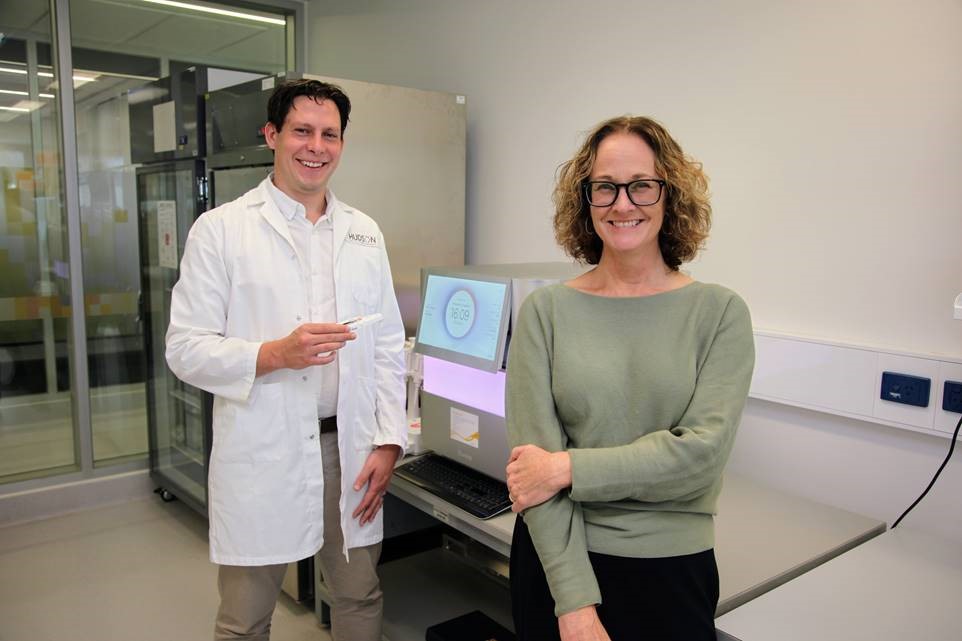 The new, state-of-the-art Illumina NextSeq2000 is only the third of its kind in Victoria, and the first in the Monash precinct.
It is located in the Gandel Genomics Centre at Hudson Institute, where it will be used by scientists to accelerate critical inflammation research by supporting both single-cell and complex tissue gene expression studies, whole-exome sequencing to identify genetic variants and microbiome metagenomics in patients with chronic and debilitating inflammatory diseases.
Dr Sam Forster leads the Microbiota and Systems Biology Laboratory at Hudson Institute – his team is developing new treatments for inflammatory diseases, including inflammatory bowel disease (IBD), by targeting health-associated bacteria in the microbiome.
"In terms of capacity, the NextSeq2000 has supercharged our ability to understand how the microbiome can be used to prevent or treat inflammation. We can now measure a patient's inflammatory response with much higher precision, discover and sequence twice as many new bacterial species in the same amount of time as before, at about the third of the cost. It really does allow us to take the research to the next level," Dr Forster said.
The Illumina NextSeq2000 was partially funded through the Victorian Government's initial investment in a National Centre for Inflammation Research at Hudson Institute, and The Ian Potter Foundation.
Contact us to explore opportunities for collaboration with our medical research institutes.