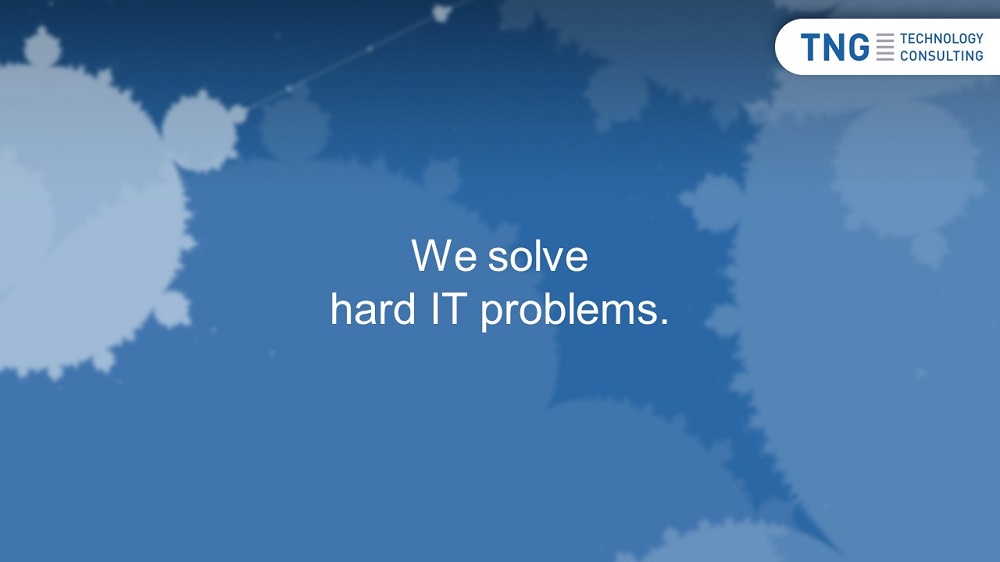 connections to appropriate contacts at all levels of government and potential partners.
TNG provides know-how and support in Software Development, DevOps & Cloud as well as Artificial Intelligence for several large national and multinational corporations in a diverse range of industries including telecommunication, e-commerce, insurance, automotive, finance, consumer goods and many more.
Michael Fickinger, Managing Director, TNG Technology Consulting ANZ said, "We are very excited to be part of solving Australia's hard IT problems, from innovation projects and rescue missions to highly customized software systems."
With a recruitment philosophy of only hiring the best talent, Henrik Klagges, Managing Director, TNG Technology Consulting ANZ, and Co-founder, TNG Technology Consulting GmbH, Germany said, "As the science and engineering cultures of the world all value an open exchange of ideas, teamwork and cooperativeness, which is also what we value in our employees, we are very excited to look for interesting Melburnians to join us."
Read more about why Melbourne should be your next investment destination.
To explore opportunities for investing in Victoria, contact us.