Leading business transformation and technology firm, Slalom LLC has established operations in Melbourne, drawing on the world class capabilities of Australia's leading tech city.
The company has set up its Australian HQ in Melbourne to support its regional market engagement activities and help local Australian businesses realise true business transformation, create modern technology-building cultures and develop game-changing new offerings. This move will bring 200 jobs to the region in the next two years.
To lead the Melbourne office, Slalom has brought on local industry veteran Peter Vakkas, to help grow its technology and consulting capability.
Slalom brings a unique blend of global consultancy capabilities mixed with the agility of a local start-up to help Australian businesses innovate at scale and compete on the global stage. With the current business and tech boom, there is huge potential for growth and transformation, for Australian-grown and international companies alike. Some might question the timing of our move, but Slalom has a proven track record of doubling down on investments during times of crisis, which gives us a platform for significant growth in the years that follow.

Peter Vakkas
In addition to bringing its Australian HQ to Melbourne, Slalom will also be launching a custom-fit dedicated Melbourne office space, which will also house a Slalom Build Centre to help customers co-create modern software and technology products.
With a team of highly skilled technology builders, our Build Centre will help local businesses build modern software to transform their business and compete at a global scale, and we are excited to bring these tech jobs to Melbourne, Slalom Build Australia Lead, Harshu Deshpande said.

Harshu Deshpande
Build Australia Lead, Slalom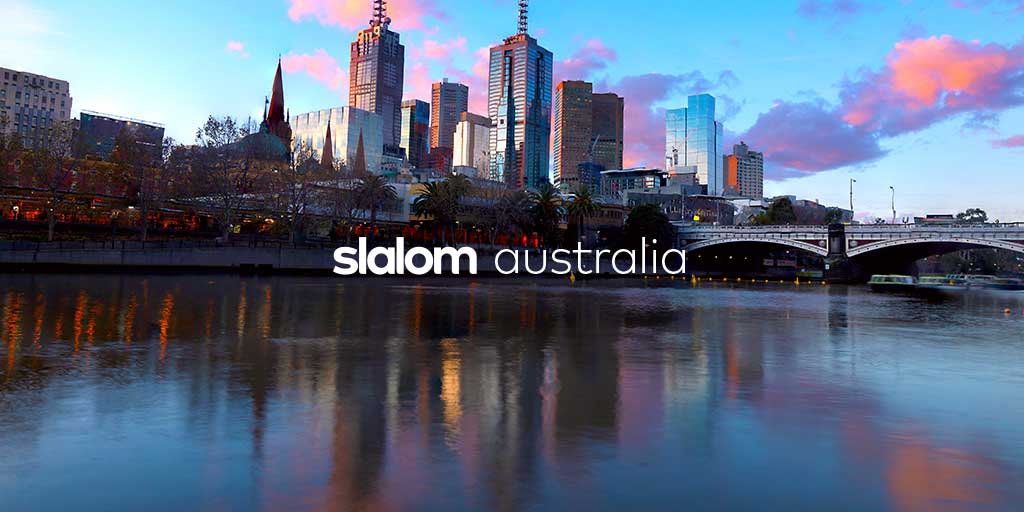 More recently, Slalom has been undertaking substantial pro-bono work in the US to support the health system and industry during COVID-19.
In response to the extraordinary challenges healthcare providers across the globe are currently facing – the Slalom team created a rapid response dashboard for hospitals to effectively track metrics on their patients, beds, ventilators, and personal protective equipment. The dashboard provides hospital leadership teams with a clear picture of a complex situation, saving them valuable hours during a critical period.
As well as supporting healthcare teams on the frontline, Slalom has also been working with communities to provide accessible and current data. Slalom worked with the City of Chicago to build a data dashboard that provides the public and the state's leadership representatives with accurate information and visibility on severely impacted communities.
The dashboard provides a clear understanding of the change in the COVID-19 outbreak by race and neighborhood, allowing the city's leaders to make informed decisions regarding racial equity and public health.
Headquartered in Seattle, Slalom supports businesses with digital transformation and technology solutions, specialising in areas such as cloud architecture, product engineering, artificial intelligence, machine learning and data visualisation.
Valued at US$1.5-billion, Slalom works with over half of the Fortune 100 companies and has more than 8,000 employees globally in over 35 markets. Slalom is a top tier partner for Amazon Web Services, Salesforce, Microsoft and Google Cloud.
For the last four years, the company has been recognised as one of the "Best Places to Work" in the United States by both Glassdoor, Forbes and Fortune.