4 MIN READ
Invest Victoria has an extensive network of partners and organisations who can support companies looking to invest in Victoria.
This network is made up of a wide range of organisations with strong international expertise, including large and boutique professional services firms, bilateral chambers, as well as tech and innovation hubs.
We had a chat with Blair Lucas, CEO and Founder of CoSec Corporate Services (CoSec) - a member of the Invest Victoria Advisory Network - about how they can help with the investment journey.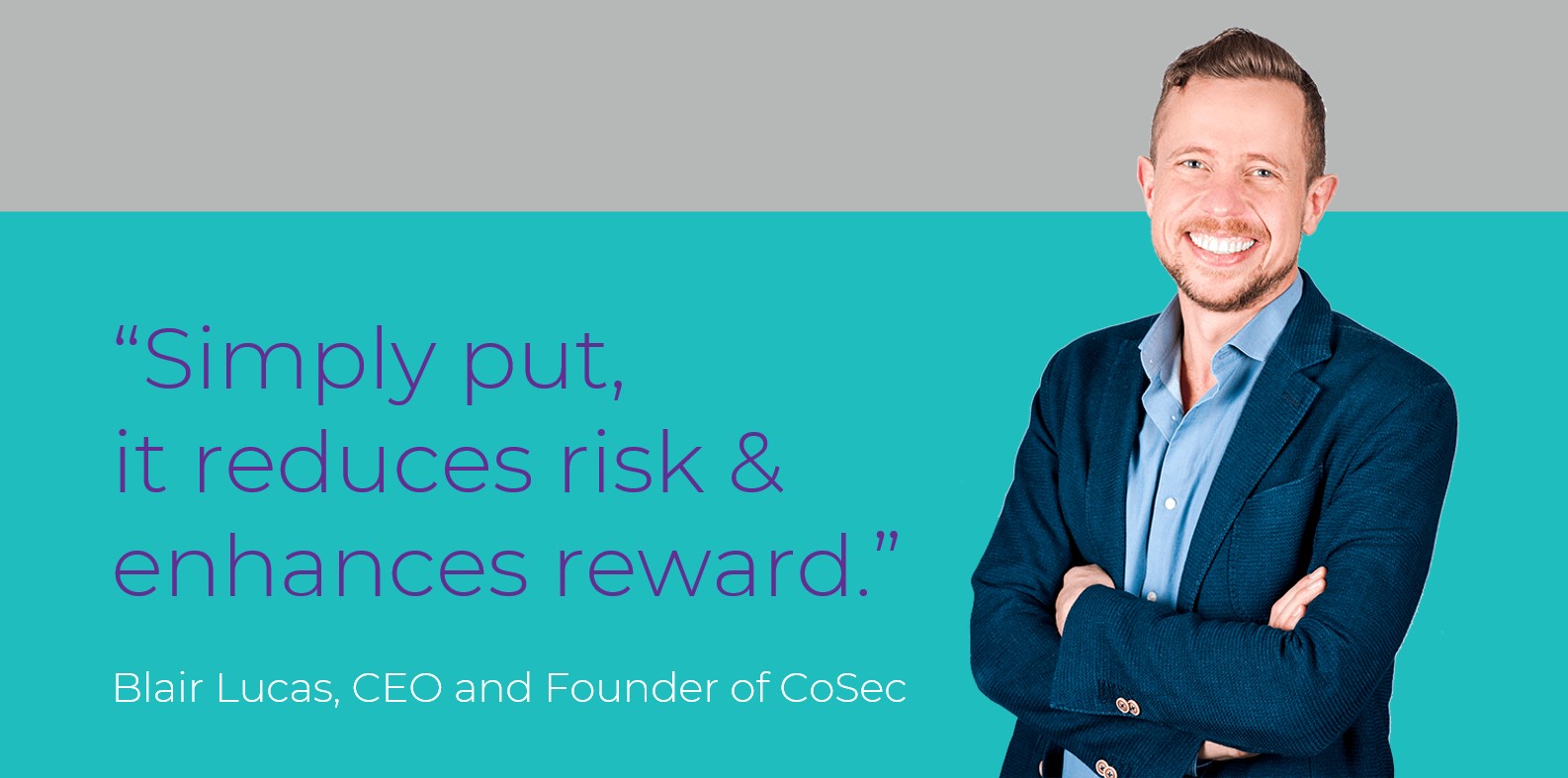 Tell us about your experience working with international companies looking to invest in Australia and choosing Victoria.
CoSec focuses on supporting international companies with their global expansion into Australia. We have experienced a growing demand for our services.
Not only is there a clear interest from international scaleups looking to expand to Australia, but Victoria leads the way in key industry sectors such as life sciences, fintech, agtech/foodtech, energy/renewables, and space/defence.
Many of our clients are coming here to work with the thriving life sciences R&D community in Victoria. Others are here to invest in significant renewables projects, or to integrate into Victoria's premier financial services ecosystem.
What kind of challenges do international firms face when entering/expanding/exploring the market?
The biggest challenge we see is unfamiliarity with the investment landscape in the Australian market.
While Australia may well rate in the top 20 countries in the world for ease of doing business, we are very different from our counterparts in the US, Asia, and the EU.
The challenge we find here is that companies need to either upskill staff internally to manage their expansion to Australia or have to engage a third party to do so on their behalf.
Australia can also be a comparatively costly location to do business – especially for startups – even if the returns can be high, and this is often a concern of companies entering this market.
What particular capabilities/experience/services that could help international investors and how do you assist them to (a) overcome issues and (b) take advantage of the opportunities on offer?
At CoSec, we provide a complete turnkey solution that allows clients to set up a subsidiary in Victoria.
Our full-service offering takes on responsibilities for a local operation, including a Resident Director, and all for a flat fee. Our clients know that we are acting in their best interests with no bill shock at the end of the month.
We also provide a range of different service solutions that are critical to the expansion plans of companies, all designed to meet their initial objectives in expanding here. For example, we have solutions focused on the unique needs of life science companies conducting clinical trials in Australia, and specific solutions for agtech companies looking to conduct a pilot program with a major food company in Victoria.
We also collaborate with major accelerators to support bootstrapped startups looking at opportunities in the Australian market. We ensure they have a compliant Australian subsidiary as a platform for exploring this market further.
What opportunities do you see for prospective investors in Victoria to improve their chance of success?
Victoria punches above its weight in so many sectors. Our lack of reliance on traditional industries and our healthy fostering of new disruptive industry sectors means that there are many opportunities here. There is also support from the government for collaboration in Victoria.
In terms of improving the chances of success, the most important thing is doing your homework first! We always encourage our clients to spend the time to make sure that they can do what they want to do in advance of formally entering this market.
This means speaking with legal and tax experts to ensure that they understand the impact of cross-border taxation. Or engaging with potential collaborators or service providers to confirm that they can carry out the initial activities they are exploring and working with the government to understand the broader investment environment.
Knowledge is key to success, and most agencies and companies in Victoria are eager to work with prospective investors before entering this market to help them understand this journey better.
How does working with a partner with a strong understanding of the Victoria business environment enhance the investor's journey?
Simply put, it reduces risk and enhances reward.
There is a considerable trust element at play when engaging a local partner to represent you on your global expansion. With that trust comes an implicit understanding that the partner knows what they are doing, and have the investor's interests at heart.
Where this is not the case, the risks can blow out into costly consequences; but where it does exist, then the path toward success in Victoria can be very smooth.
***
Thank you for your time, Blair!
ABOUT
CoSec Corporate Services, an Invest Victoria Advisory Network member, helps businesses with a range of services, including company incorporation, compliance and accounting support, registered office, CFO services, and resident directors.
Established in 2011, CoSec has successfully managed the initial and ongoing Australian expansions of over 300 clients from over 25 countries and across a broad range of industries.
CoSec is headquartered in Melbourne and has offices in Sydney, Brisbane, Adelaide, San Francisco and London.
For more information about CoSec and other similar organisations, visit the Invest Victoria Advisory Network.