A partnership between a leading global biotech company and Australia's most prominent university will put Victoria at the forefront of medical research innovation, create hundreds of jobs, and generate opportunities for local businesses and clinical trials.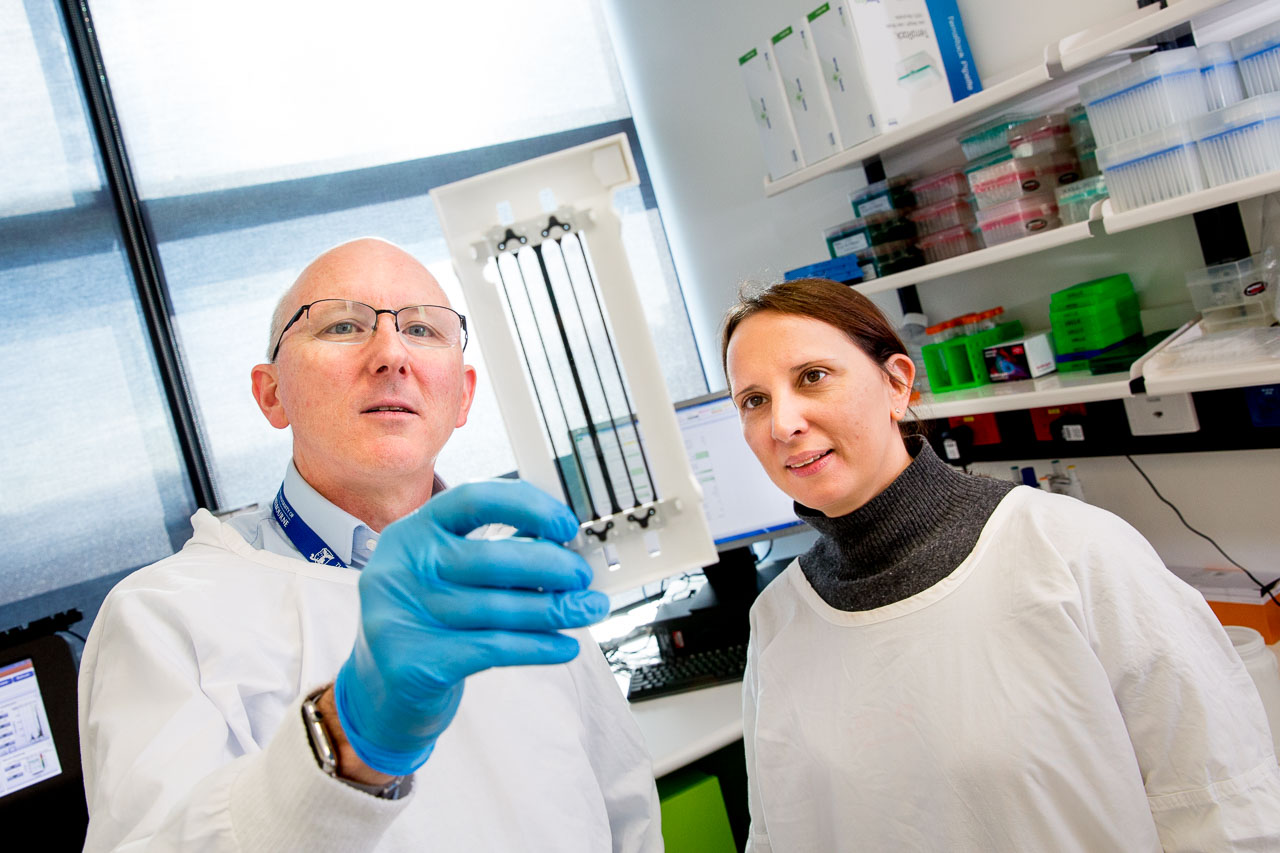 Illumina and the University of Melbourne have partnered to establish the Illumina–University of Melbourne Genomics Hub – the first in the Asia Pacific – which will bring together the best of genomic expertise and technology in Australia.
This will drive better public health outcomes in research and diagnostics, in areas including infectious diseases such as the coronavirus and precision oncology.
The Genomics Hub will give local researchers access to world-class genomics, bioinformatics and health economics capabilities and help support the analysis of vast amounts of data to better understand the human genome and translate this into new commercial applications.
It is set to create opportunities for hundreds of medical research staff and interns, retain talent in Victoria and boost links between partners in industry, research and education.
To be located in the Melbourne Biomedical Precinct, the Genomics Hub benefits from being in the presence of over 40 world-class biomedical organisations, leading hospitals and clinical research leaders.
Commenting on the investment, Illumina Chief Executive Officer Francis de Souza said that "Victoria continues to lead global examples recognising the unique value of genomics across many areas of application, including infectious disease surveillance and in driving better public health outcomes".
"We are very pleased to be partnering with the University of Melbourne. Together, I have no doubt that we will bring together the best genomic expertise and technology and continue to expand academic research in the Asia Pacific region", Mr de Souza said.
The University of Melbourne Vice-Chancellor Professor Duncan Maskell said that "our partnership with Illumina is bridging the gap between the genomics industry and research, placing Victoria at the forefront of the global genomics revolution to drive workforce development, research translation and the implementation of genomics into routine clinical care".
Founded in 1998, Illumina is a global leader in DNA sequencing and microarray-based solutions.
The US-based company develops, manufactures, and markets life science tools and integrated digital platforms for the analysis of genetic variations and biological functions. Locally, the company is headquartered in Melbourne, Victoria.
To explore opportunities for investing in our world class medical research sector, contact us.