From designing, fabricating, and testing the next generation of Mars rovers to the amazing work of our medical researchers, Victoria is world renowned for its strong capabilities in science.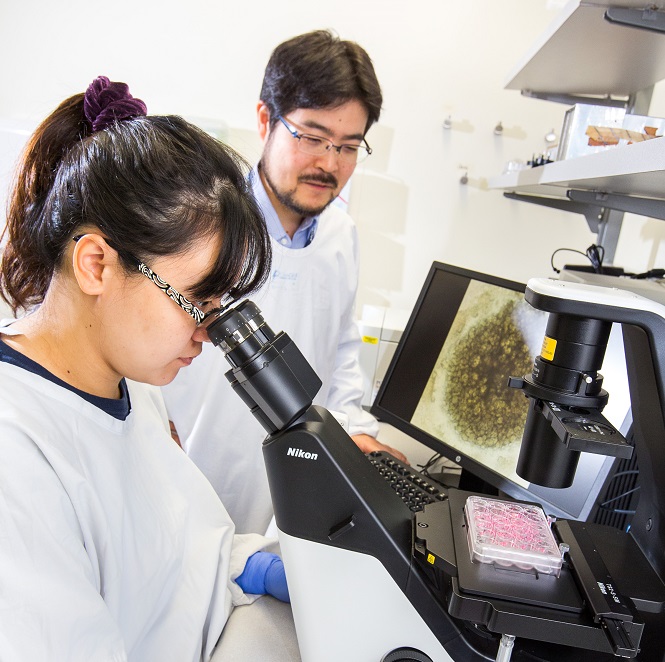 Victoria's scientists are supported by our world class universities, a strong culture of innovation and a thriving R&D ecosystem.
Victoria's Lead Scientist, Dr Amanda Caples, works across the State Government to foster linkages and identify opportunities for economic outcomes by engaging with business, the research sector, government and the broader Victorian community.
Dr Caples sees Victoria as the country's leader in science due to the enviable combination of world class talent and the supporting institutions.
"Success in science ultimately comes from having the right people and ideas, and ability to act on those ideas. Victoria has been successful in attracting the right people to make this possible.
"One of the reasons why we have been able to retain the right talent is the close proximity of our universities. This enables collaboration which is particularly critical in the biomedical area.
"The Melbourne Biomedical Precinct, for example, is often described as the Boston of the South, mirroring some of the leading bioclusters of the world," Dr Caples said.
In addition to its leading universities, Melbourne is home to world renowned institutions such as the Australian Synchotron, the Melbourne Centre for Nanofabrication, the Victorian Organic Solar Cell Consortium and the Victorian Biomedical Imaging Capability.
Dr Caples says Victoria offers a wealth of opportunities for global investors with its science ecosystem, which benefits from a strong and enduring relationship between academia, business and government.
"Victoria has a strong track record in science collaboration and expertise, especially in areas such as medical technologies and pharmaceuticals, and advanced manufacturing.
"By investing in Victoria, global companies can have the confidence that they are tapping into the best of what science can offer," Dr Caples said.
Contact us to explore how investing in Victoria's science sector can help your operations.