UK fintech company Revolut has entered a new phase of growth in Australia, marking a significant milestone for the start-up and further boosting the credentials of Victoria's thriving fintech sector.
Revolut has released its new financial app to the broader Australian market and will soon roll out a suite of new features, including cryptocurrencies, commission-free stock trading, commodities, customer rewards, and donation funds.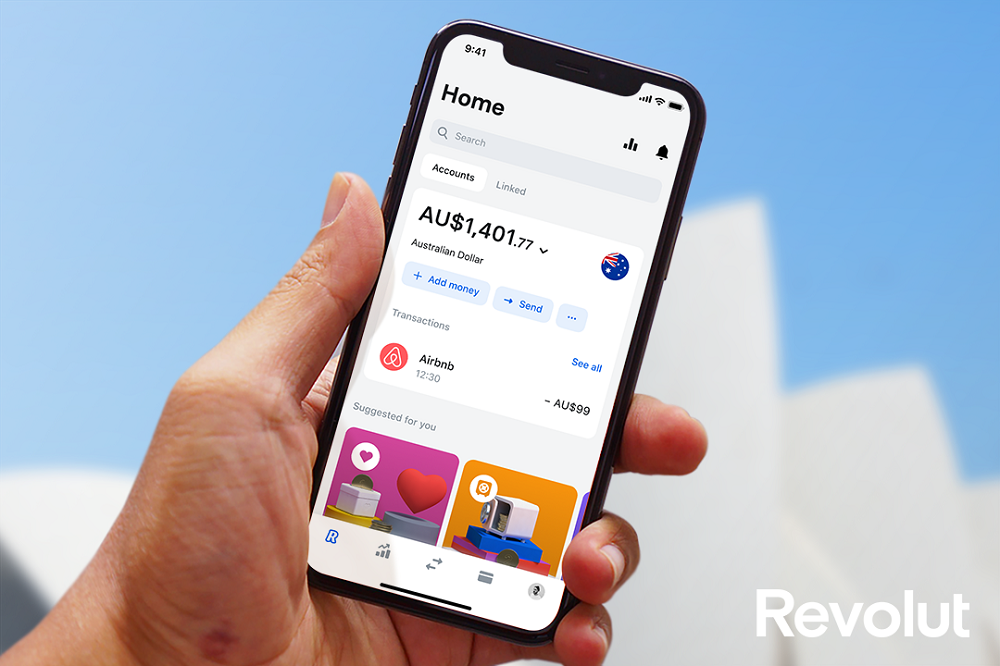 The announcement comes on the back of the company recently securing its Australian Financial Services Licence and on-boarding 30,000 new customers in Australia in the last two weeks.
Revolut offers a wide range of digital financial services through its global money app, including a Visa card, foreign currency exchange, cryptocurrency exchange and peer-to-peer payments.
Revolut established its Australian HQ in Melbourne in mid-2019, drawn to Australia's leading tech city for its rich talent pipeline and its close proximity to potential business partners.
Invest Victoria provided a range of assistance to support Revolut's market entry, including helping with business case development, facilitating introductions to potential business partners and service providers, providing opportunities to meet with Government Ministers, and invitations to attend industry conferences to provide networking opportunities, such as Intersekt, Australia's largest fintech festival, which is held in Melbourne each October.
Revolut's full launch in Australia marks an exciting chapter for the fintech business, says country CEO Matt Baxby.
We've come a long way since we first entered the Australian market, and we're glad to say that this is just the beginning. Now we've concluded our beta version, we plan to release some very exciting features for our Australian customers and will continue to work with Invest Victoria along the way.

Matt Baxby
CEO, Revolut
Founded in 2015, Revolut is a fast growing fintech startup headquartered in London, employing more than 2,000 staff across 23 offices and boasting more than 12 million customers globally.
The company has processed more than 1bn transactions worth over US$100bn since its launch.
Revolut forms part of Victoria's fintech sector which is home to a fast-growing number of internationally successful fintech start-ups including Afterpay, Square, Airwallex, Assembly Payments and Pepperstone.
Contact us to explore the benefits of investing in Victoria's fintech sector.