State Bank of India, India's largest commercial bank, has become the first Indian bank to establish an office in Victoria.
State Bank of India (SBI) has opened its first office in Melbourne, which will strengthen business ties between India and Victoria, and enhance the appeal of Melbourne to Indian businesses.
Managing Director (Global Banking and Subsidiaries), State Bank of India said the strong Indian presence in Melbourne and the State's economy were among the key reasons for the bank's decision.
It's a great privilege to have our presence in the vibrant and business friendly city of Melbourne. I am confident that our footprint in Melbourne will further strengthen the relationship between the two countries, its people and the banking community.

Dinesh Kumar Khara
Managing Director (Global Banking and Subsidiaries), State Bank of India
Invest Victoria has provided facilitation assistance to SBI which included helping them to build a business case for its first expansion in the region.
Victoria is home to world leading Indian businesses including Suzlon, Cipla, Cyient, HCL, Infosys, L&T TS, Ramco, Samvardhana Motherson Group, TCS, Tech Mahindra, Ugam Solutions, Wipro, Zoonga and Zomato.
Headquartered in Mumbai, SBI is India's largest commercial bank, with more than 450 million customers, 22,000 branches, and over 23 per cent market share of deposits and advances.
According to Minter Ellison's 2019 report, "Foreign Bank Tracker – mapping capital inflows into Australia", SBI Australia has been ranked in the top 10 of the 54 foreign banks operating in Australia.
The arrival of SBI is a major vote of confidence in Victoria's financial sector which employs more than 122,000 people and generates in excess of $40 billion each year for the state's economy.
Two of Australia's global big four banks – ANZ and NAB – are headquartered in Melbourne, with Westpac and the Commonwealth Bank of Australia also having significant operations in Melbourne.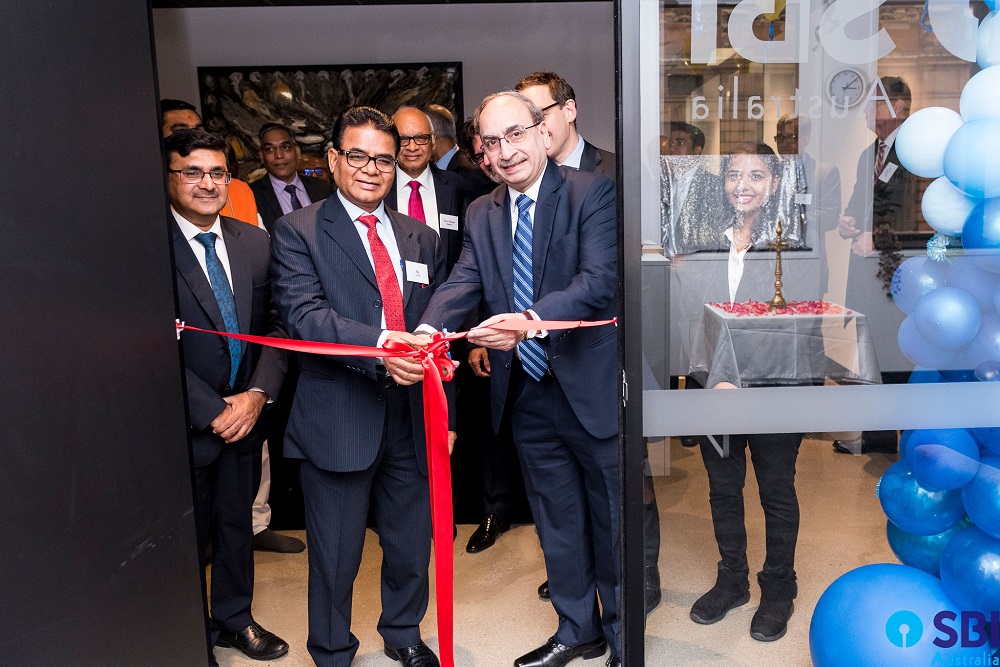 From left to right: Mr Pranay Kumar, SBI CEO for Australia New Zealand, Mr Raj Kumar, Indian Consul General in Melbourne, and Mr Dinesh Kumar Khara, Managing Director - Global Subsidiaries and Remittances, SBI.