Melbourne has retained its status as one of the world's most livable cities, holding on to second position on the Economist Intelligence Units (EIU) Global Liveability Index, just 0.7 points behind Vienna.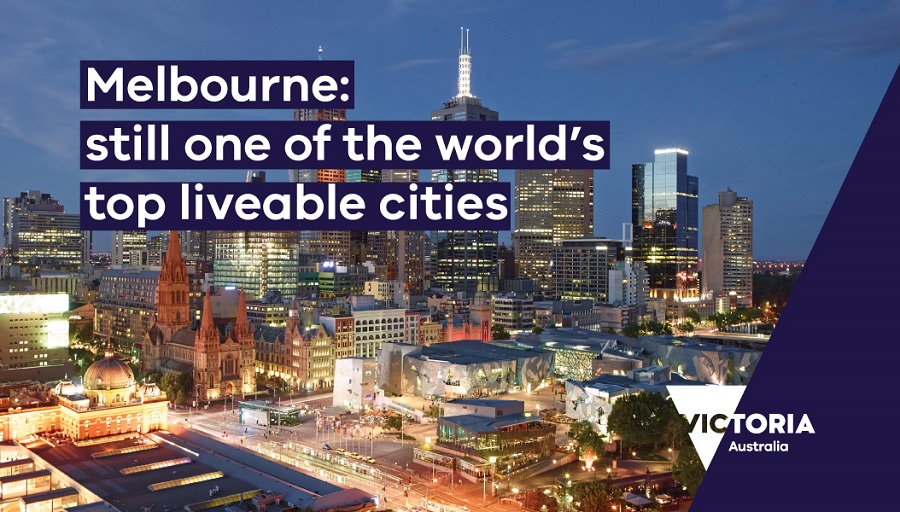 Recognised throughout the world, the EIU index rates 140 global cities across a range of liveability factors.
Melbourne continues to shine, and the Global Liveability Index has ranked it in the top three since the index began in 2002. Melbourne has achieved the number one ranking in 10 out of 18 years and has been ranked as the top Australian city every year.
Since 2002, Melbourne's overall score has risen steadily and now sits at 98.4, scoring perfect 100s for Healthcare, Education and Infrastructure and near perfect scores for Stability (95) and Culture and Environment (98.6).
Melbourne's liveability is a key factor in the city's attractiveness for investors who can use the lure of living in one of the world's most liveable cities to recruit and retain talented professionals.
Melbourne has one of the strongest healthcare systems in the world. It has high quality public and private systems supported by world-class research and development institutions and thriving medtech and pharma industries.
Melbourne has quality schools and tertiary institutions that link into industry to help create industry skills of the future. A prime example is the University of Melbourne, globally recognised as Australia's top university and one of the top universities in the world.
Melbourne's world-class infrastructure is another key factor in our liveability and of significant benefit to potential investors. Melbourne's connections make global trading and operations from Melbourne easy. It is at the heart of 66 percent of Australia's economic activity and its advanced digital connectivity will be attractive to all businesses.
Melbourne's extensive passenger rail and tram network makes it easy to navigate around the city and contributing to people's quality of life. It is home to Australia's largest air and sea ports, connecting businesses to the world.
On top of this, the Victorian Government's investment in infrastructure is expected to average $13.4 billion over the next four years, which will ensure that state's infrastructure will continue to improve and meet the demand of our growing population.