Three accomplished female manufacturers are the toast of Victoria after scooping top State Government industry awards at the 2018 Manufacturing Hall of Fame gala dinner on 28 May.
The Hall of Fame Gala Dinner, held at Crown Palladium, was attended by hundreds of industry stakeholders, and recognised outstanding manufacturing businesses and individuals in manufacturing.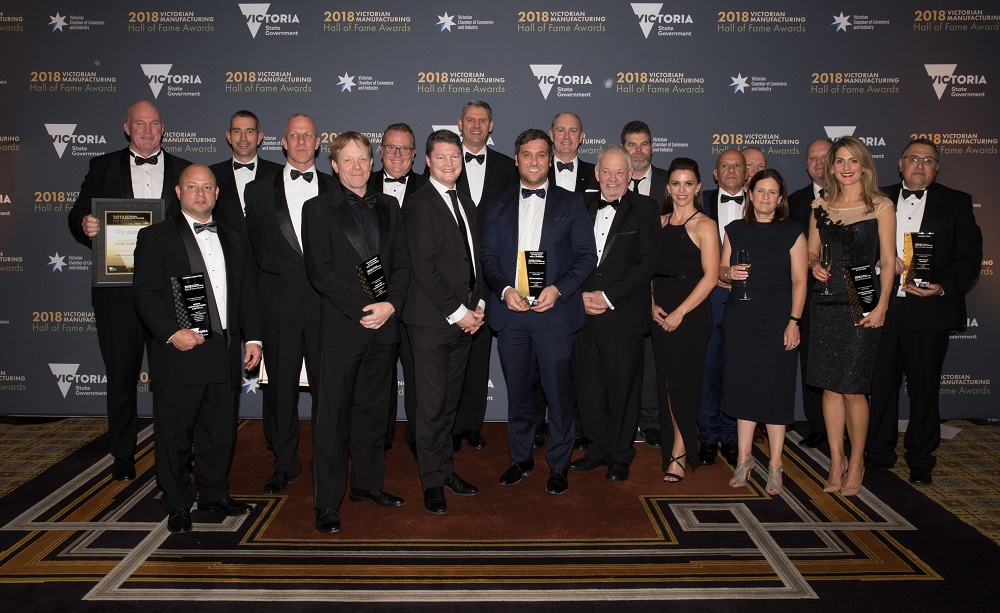 The inaugural Woman Manufacturer of the Year award was awarded with Vanessa Kearney from Viva Energy and Jill Walsh from Actco Pickering Metal Industries being recognised for their contribution to manufacturing in Victoria. Meanwhile another female trailblazer, Vanessa Katsanevakis, took out the Young Manufacturer of the Year Award for her work at Sussex Taps.
The prized Manufacturer of the Year (Large Business) accolade was awarded to Bosch Australia, while Siemens took out the new Leader in Industry 4.0 award and PACCAR was named as the Leader in Workforce Skills Development.
A number of other companies were also recognised with awards for excellence in some of Victoria's key growth sectors, including:
Victoria's manufacturing industry contributes $27.7 billion to the Victorian economy, with more than 13,000 businesses employing more than 286,000 people.
Here is the full list of winners and finalists at the 2018 Victorian Manufacturing Hall of Fame Awards.