Victoria has a strong history of addressing traditional inequalities in the workplace and barriers to participation in the community and The State Government of Vicotioria is taking concrete steps to improve gender equity in Victoria, such as the passing of the Gender Equality Act 2020 and implementing gender responsive budgeting.
At Invest Victoria we benefit from a strong, diverse leadership team, headed up by our CEO, Danni Jarrett, and includes four highly accomplished women as our global trade and investment commissioners.
In the spirit of International Women's Day and the theme of Cracking the Code: Innovation for a Gender Equal Future, we hear from each of them about their experience and perspectives on Cracking the Code in Foreign Direct Investment and how we can create change to benefit all for generations to come.
Danni Jarrett, CEO Invest Victoria, CEO Global Victoria (Melbourne)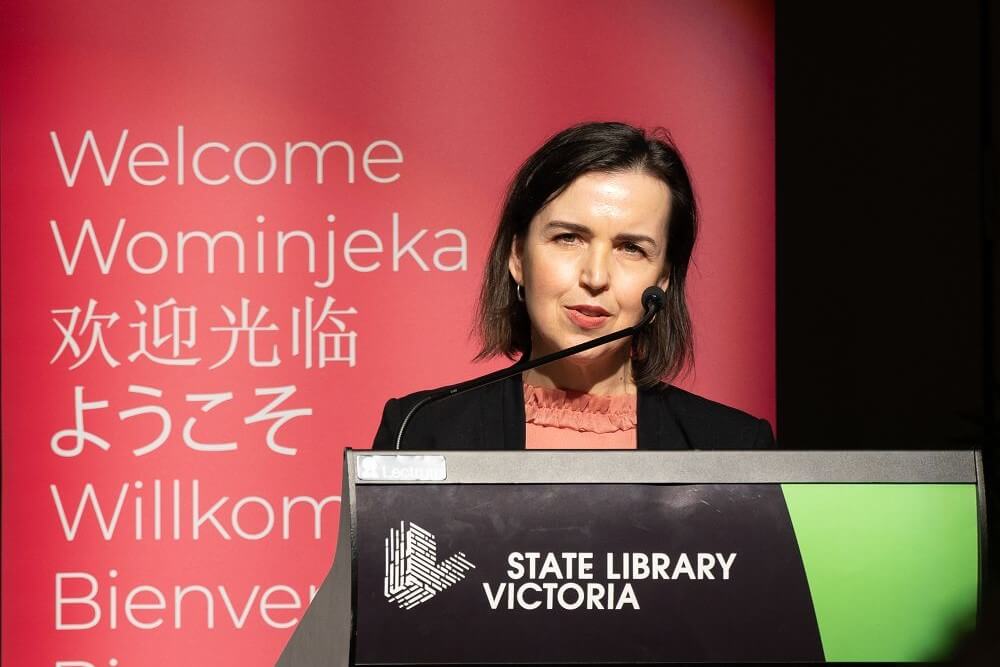 Investors looking to Melbourne can be sure to benefit from the policies and programs put in place by the Victorian Government to improve equality, create more opportunities for women, and access to a highly talented and diverse workforce.
Cracking the Code: Innovation for a Gender Equal Future in the context of foreign direct investment is in the equality of ideas and being in a safe place to design and create transformational products and services that can tackle the challenges confronting the world.
Innovative ideas such as pursuing different sources of renewable energy in the face of climate change, harness and expand the State's research capabilities and can translate into commercial reward.
Doing this effectively means drawing from a range of people with different ways of thinking and different experiences who can shape ideas that meet the needs of many.
In Melbourne, we are privileged to be home to some of the best innovators in the world. Years ago, this list would have mostly consisted of the names of men, but now we see on the list globally renowned researchers such as Professor Sharon Lewin, inaugural director of the Doherty Institute, Cyan Ta'eed, Co-Founder of tech unicorn Envato and emerging leaders such as Aishwarya Kansakar.
Attracting innovation to Victoria is a priority for Invest Victoria and our Equity Investment Attraction Fund is guided by a board of highly qualified women who will identify the best startups and address the need to close the VC funding gap for women-led businesses. At a local level, this is also being addressed by LaunchVic's Alice Anderson Fund.
I'm proud to work with exceptional women like these. They refelct the diversity we have to offer here in Melbourne, as well as across the team at Invest Victoria.
Gönül Serbest, Commissioner for Victoria to Europe (Paris)

I believe that relationships and real connections are fundamental to Cracking the Code in trade and investment. In international business, we need strong trust because things are often happening across different cultures and often at great distances.
Women often have a natural ability to build fruitful and meaningful connections. And these connections, especially with other women, are so important for business and our wellbeing.
I am so encouraged that for the first time that we have equal representation of women representing the State of Victoria globally as part of our commissioner cohort, and I am delighted to be growing our reach across Europe.
Having just landed in Paris, I am already motivated by the many women keen to connect and form new partnerships with Victoria. As people, we share similar values and our economies have great complementarities when it comes to technology, climate action, sport and culture. Exciting times ahead.
Michelle Wade, Commissioner for Victoria for South Asia (Bangalore)

I recently met with one of the brightest young (and female) founders in India's biotech industry to discuss her company and potential for more global projects. In passing, she said she faces a double whammy being female and spruiking a technology that few investors understand.
It made me think about the role that government can play, which is why I am particularly excited about visionary Victorian government investment levers like Catalyst and the Equity Investment Attraction Fund. It is imperative that in running programs we set diversity goals and are checking to see that diversity exists in our applicants throughout the process. If, and when it doesn't, we must review and ask why? Did we approach the right audience? Is there something inhibiting a diverse application pool?
Here in India, we are lucky to have a role model in Kiran Mazumdar Shaw AO, India's leading biotechnology entrepreneur and a Masters of Brewing graduate from Federation University – a constant leading voice on gender in business. We are also lucky to have an incredibly strong representation by South Asian women in our Victorian STEMM sector. I am hopeful that these voices will be included in conversations and will grow diversity in medical and science investment and policy in Victoria.
Caroline Edwards, Commissioner for Victoria to the Americas (New York)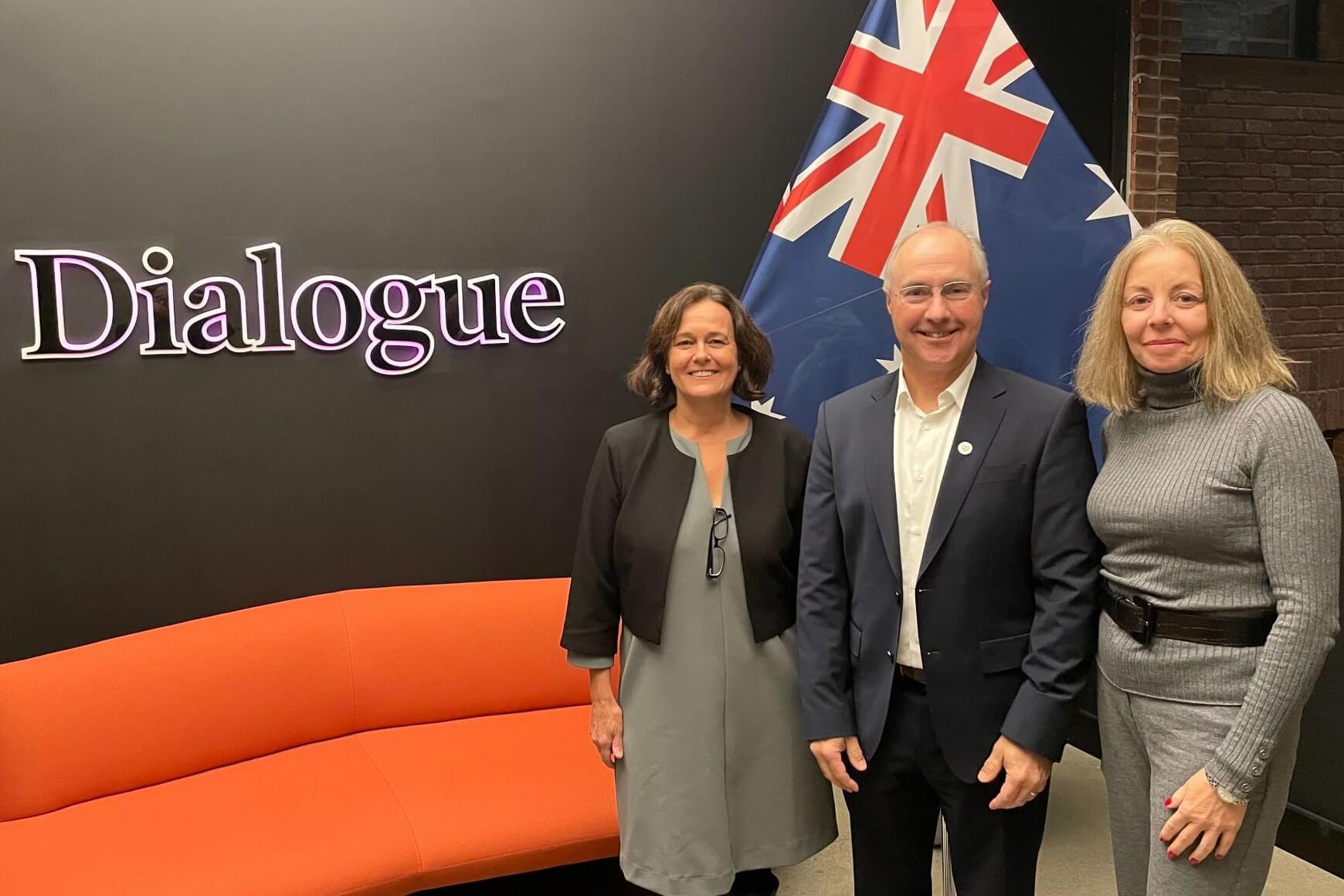 Foreign direct investment is essential for Victoria; to develop our economy and to bring ideas and resources from around the world. And above all, to drive innovation.
But to stay fresh and to be in line with the values of our community, we must look to everyone and everywhere and that means drawing on the ideas and innovation that women founders, leaders and entrepreneurs bring. And, it means looking at industries, products and services that benefit women. These opportunities have traditionally been overlooked or undervalued.
A deliberate approach by Victoria in all our markets – and certainly not least in the USA where I live and work – to attract women led investment in arenas that deliver for women can only help us to grow our economy, enhance our community and be part of a better, fairer world.
Rebecca Hall, Commissioner for Victoria for South East Asia

Meeting founders and investors is one of the best parts of my role. I have worked with some amazing female founders, who have chosen Victoria as their base for APAC expansion, women like Gillian Tee from Homage and Tulika Raj from SunGreenH2.
The UN Women theme for International Women's Day is "Cracking the Code: Innovation for a gender equal future". This theme fits well with our focus on attracting the best talent, tech and investment into Victoria, with a focus on digital and high-tech sectors. Diversity, including gender equity, is a key determinant for business success. And this is no different for global investors. I love that Invest Victoria looks beyond just capital and jobs as measures of good investment, and considers innovation and impact.
In Southeast Asia we talk a lot about three economies driving future growth - the digital economy, the care economy and the green economy. I hope that in designing these future economies we also demand more equitable access to new technology, innovation ecosystems and of course capital. I think Melbourne and Victoria are the ideal test beds for more female founders and investors to make their mark and help create innovation needed to fuel future.