A new purpose-built electric vehicle laboratory located at Kangan Institute's Automotive Centre of Excellence in Melbourne's Docklands will provide Australia's next generation of specially trained technicians while also helping Victoria to become a global electric vehicle research and manufacturing powerhouse.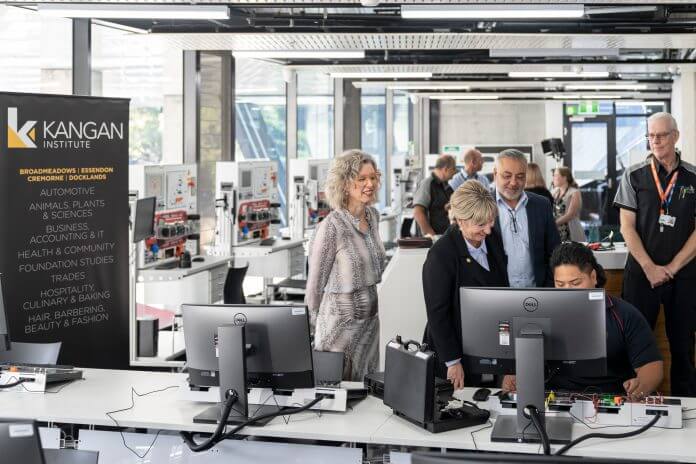 Image credit: Kangan Institute, Facebook
The advanced automotive and electrical lab is home to the latest technology in electronic training boards and simulators, new computers and software programs and sophisticated teaching aids. This equipment can simulate almost all variants of EVs, making it flexible and adaptable to current and future markets.
These facilities will upskill existing industry technicians and provide improved learning opportunities for new students and apprentices and to make sure Victorians thrive as soon as they enter the workforce - key components in establishing a long-term, competitive electric vehicle industry.
Kangan Institute will deliver a wide range of EV-specific accredited courses and skills to give those in the automotive industry the chance to upskill. A new apprenticeship program specialising in EVs will give all Australians the opportunity to train and work in this emerging industry.
This announcement will assist Victoria to achieve its goal for electric vehicles to make up half of all new light vehicle sales by 2030, helping Victoria halve emissions in the same period and achieve net zero emissions by 2050.
Learn about Victoria's clean energy investment opportunities or contact us to explore investment options.