Victoria welcomes the arrival of the Suiso Frontier, the world's first purpose-built liquefied hydrogen carrier, which marks the success of the Hydrogen Energy Supply Chain (HESC) pilot project.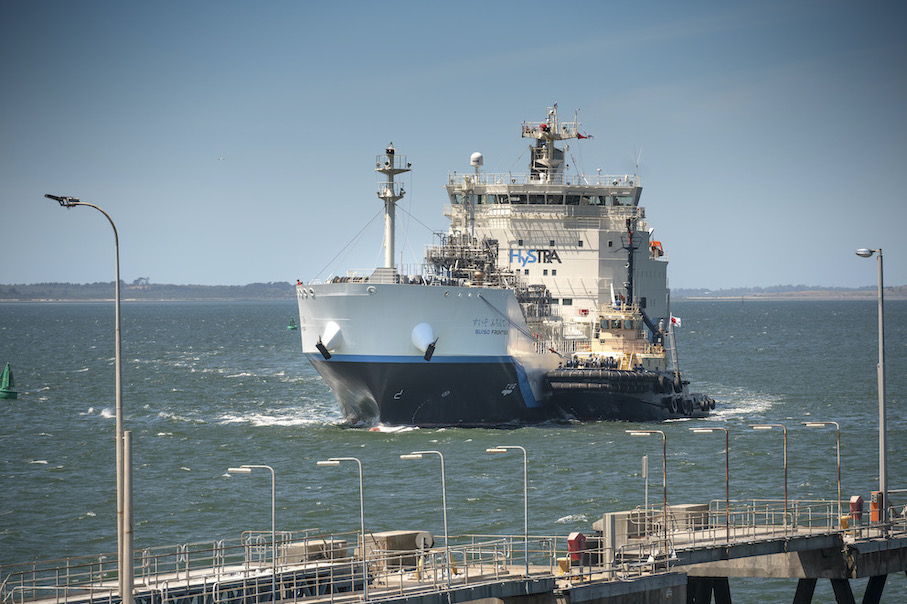 As the world's most advanced hydrogen supply chain pilot project, HESC is an important foundation upon which Australia can launch a national industry.
During the pilot, 99.99% pure hydrogen has been produced from Latrobe Valley coal and biomass via gasification, trucked to Hastings, cooled to -253 degrees and subsequently liquified to less than 800 times its gaseous volume to create highly valuable liquefied hydrogen.
Sailing gallantly at 116 metres long, the Suiso Frontier stretches over the length of a soccer field and took three weeks to sail from Kobe, Japan, to Hastings, Victoria (an hour southeast of Melbourne).
The loading of liquefied hydrogen onto the Suiso Frontier for the return journey to Kobe makes the HESC the most advanced and scalable hydrogen project in Australia and the first project in the world to extract, liquefy and transport liquid hydrogen by sea to an international market.
The learnings from the pilot project will form the basis for further work towards delivering HESC at a commercial scale. Over the next two years, the project partners will undertake extensive research and development of the technical and operational requirements for a commercial-scale project.
The HESC Project is delivered by a consortium of top energy and infrastructure companies from Australia and Japan – including Kawasaki Heavy Industries, J-Power, Iwatani Corporation, Marubeni Corporation, Sumitomo Corporation, and AGL – with the support of the Victorian, Commonwealth and Japanese governments.
Learn more about the HESC Project.
Explore investment opportunities in clean energy and contact our team.