Global leader in genomics, Illumina has partnered with world-class academic institution, the University of Melbourne to establish The Advanced Genomics Collaboration (TAGC), formerly known as the Illumina–University of Melbourne Genomics Hub.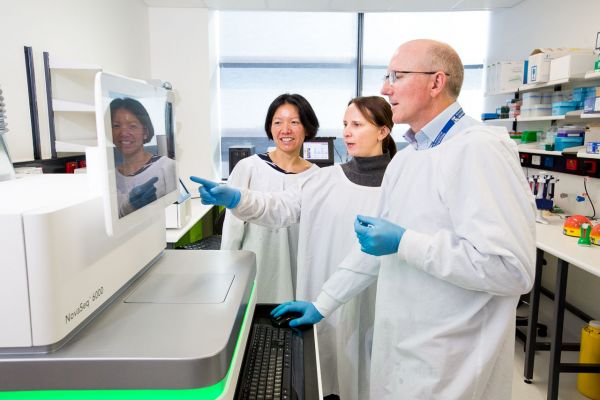 Harnessing Melbourne's strong culture of collaboration, TAGC will enable greater levels of genomics research and clinical trials by providing collaborators with access to faster, more affordable genome sequencing, global-scale bioinformatics and insightful health economics resources.
Supported by the Victorian Government, this joint initiative between Illumina and the University of Melbourne will accelerate the commercialisation of biomedical research into a cluster of high-growth, high-tech startups within the Melbourne Biomedical Precinct.
TAGC has three core platforms to enable fast and affordable research, analysis, trial, commercialisation and application of genomics-based healthcare innovation at both global quality and scale.
Currently, the platforms are supporting two flagship commercially focused innovation projects in:
COVID treatment response at the Doherty Institute and
cancer liquid biopsies at the University of Melbourne Centre for Cancer Research.
Announced in December 2020, TAGC will give local researchers access to world-class genomics, bioinformatics and health economics capabilities and help support the analysis of vast amounts of data to better understand the human genome and translate this into new commercial applications.
The Melbourne Biomedical Precinct attracts more biomedical research funding than any other medical area in Australia and more than 7,000 biomedical, health and medical students are educated in the precinct each year.
To explore opportunities for investing in our world class medical research sector, contact us.