Invest Victoria has an extensive network of partners and organisations who can support companies looking to invest in Victoria.
This network is made up of a wide range of organisations with strong international expertise, including large and boutique professional services firms, bilateral chambers, as well as tech and innovation hubs.
We had a chat with Jackson Taylor, Partner and Founder of Hammond Taylor - a member of the Invest Victoria Advisory Network - about how they can help with the investment journey.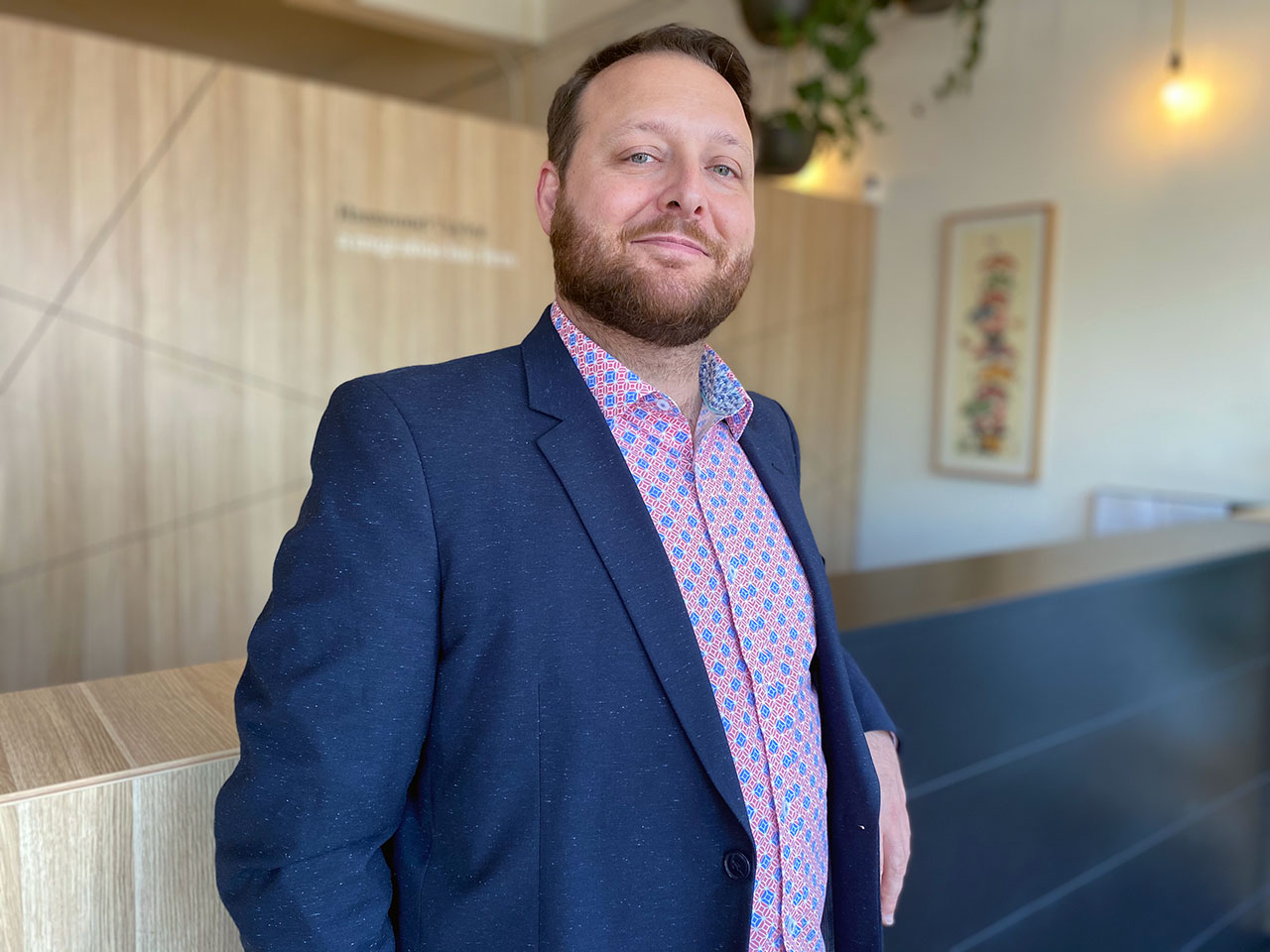 Tell us about your experience working with international companies looking to invest in Australia and choosing Victoria.
Over the years Hammond Taylor have assisted a wide variety of international companies to establish a presence in Australia. Victoria is an attractive location for many international businesses due to its size and its highly multicultural skilled workforce.
As one of the few specialist immigration law firms with an office in regional Victoria we also have the knowledge to support organisations in regional and rural Victoria and Australia more generally.
Companies take a variety of approaches depending on their scale and ultimate intention. We've seen some smaller companies send individual representatives to act as business development representatives, with a plan to establish more permanently if sales are successful.
Conversely, we've found larger organisations look to engage at a higher level, often working over longer timeframes with State government bodies such as Invest Victoria. These larger organisations tend to put together a professional advisory team covering taxation, commercial structure, immigration, employment law, and so on.
Regardless of size, we look to engage as early as possible in the planning stage to ensure that timeframes are realistic and the business is in a position to meet immigration requirements at each stage of the process.
What kind of challenges do international firms face when entering/expanding/exploring the market?
One of the biggest issues we see is small and medium size businesses is that they think they can do it all themselves. One issue with this approach is the risk of overlooking a key requirement in one of the domains (tax, immigration, etc.) and only realise their misstep when it is too late.
We have a number of professional partners that we recommend depending on client profile and need. We encourage new market entrants to seek the advice up front, before committing to a plan. While this may cost companies more in the short term, more often than not it they avoid some of the more painful mistakes months or years later.
From an immigration perspective, the timing is often a key challenge. When should you apply for sponsorship or the visa will depend on when you need feet on the ground, what people are doing on the ground, when will the work commence. All these issues need to be canvassed, planned and scheduled to meet immigration requirements.
The covid-19 pandemic has rapidly changed the international travel and immigration environment. Australia is operating in a highly suppressed travel environment, with only about 5,000 people able to enter Australia per week. That is about 1% of the level at this time last year. As a result, the government has prioritised work visa applications for urgent pandemic response such as medical practitioners, urgent maintenance works, and large projects which will contribute to the economic recovery.
For many of our clients this has really meant that travel plans have been cancelled or pushed back until the pandemic response is more advanced. For clients working on major projects, they have still been able to secure the international talent to meet business requirements but the process has been much more challenging – in terms of time and cost.
What particular capabilities/experience/services that could help international investors and how do you assist them to (a) overcome issues and (b) take advantage of the opportunities on offer?
We are exclusively focused on immigration matters, allowing us to deliver a depth of expertise not always available in larger firms with a smaller immigration team. We take a high-level, strategic approach at first, to understand the businesses longer term goals, the timeframes, what sort of footprint they are looking to establish in Australia, and whether it is multi-office or a single site.
In our sector, time is of the essence, so it is critical to understand the business's timing at an early stage to be able to deliver an effective solution. Our expertise with the wide spectrum of visa options on offer mean that we can develop strategies that are consistent with investors big picture vision and still enable them to execute on the immediate needs.
The real key in immigration planning is defining the strategic plan, the timing, and updating plans when things inevitably change. Engaging a provider early may mean the business may never hits the critical issue. Also, understanding what visa options are available, when to use them and when to be conservative are really critical in the current economic conditions – that's where it is better to use a provider who has done this in the past.
What opportunities do you see for prospective investors in Victoria to improve their chance of success?
We believe there are a wide range of opportunities for investors to maximise their success in Victoria. In world terms, Australia is not a large market but it has high regulatory standards, is English speaking, and has high levels of income. This makes it a great first entry point for businesses from a non-English background to test a market before trying to enter the US or UK or a great high value niche market.
From my perspective, the best way of improving your chances of success are to establish a long-term talent strategy and pipeline. The Victorian labour market has some great strengths and but also real gaps. If your organisation relies on skills that are hard to find locally, you need a plan for how to resource your local operation and train up locals. This is where an understanding of what is possible from an immigration perspective becomes critical.
How does working with a partner with a strong understanding of the Victoria business environment enhance the investor's journey?
Anyone who has been operating in business understands the benefits of working with a team who have been on the journey before. Even if you are an immigration expert, that does not mean you understand the local market in a detailed way.
We have both the technical knowledge and the local experience in Victoria to strategically guide and support our clients. We have seen things go wrong and go right. It's this experience that gives us the ability to calibrate a client's strategy based on the current regulatory and policy environment.
***
Thank you for your time, Jackson!
ABOUT
Hammond Taylor is a full-service immigration law firm, specialising in Australian visa and corporate immigration services based in Melbourne.
The firm offers a range of customised immigration solutions for national and international businesses including visa services, strategic immigration advice and planning, audit, monitoring, training, and immigration compliance services.
Its services include offshore businesses assistance with local setup, human resources, local compliance, government and business liaison.
The firm also assists high net worth individuals, investors, business operators, and global talent visa holders with end-to-end immigration, taxation, and relocation services.
For more information about Hammond Taylor and other similar organisations, visit the Invest Victoria Advisory Network.