In the best "Project Wins" category, Invest Victoria received an award for its work securing US-based Praxis Precision Medicines, who established their Asia Pacific headquarters and research and development centre in Melbourne's Parkville Medical Precinct.
The Invest Victoria team in Melbourne and Boston worked together to identify, develop and secure the project for Melbourne. The project was led by Nathan Elia, Director of the Victorian Government's Biotech and Life Science office in Boston.
Praxis Precision Medicines is a US biotech company developing new therapies for patients with disorders including epilepsy, autism and mental illness. The company has partnered with the Melbourne Florey Institute of Neuroscience and Mental Health who are world leading researchers in neuroscience therapies.
The company cited the high quality of scientific and clinical talent and the important investments made by the Victorian Government as its reasons for investing.
With the help of the Victorian Government, we've been able to build relationships with Victoria's renowned research institutes and skilled partners that has helped us to establish our footprint here and access local talent.

Dr Kiran Reddy
CEO, Praxis Precision Medicines
Victoria is a leading location for neuroscience research and the development of innovative new therapies and devices, with Victorian researchers carrying out around one third of Australia's clinical trials.
The establishment of this research centre will contribute to the growth of local entrepreneurial skills for the commercialisation of new drugs as more early stage drug discovery, drug development and clinical trials are undertaken in Melbourne.
Victoria is home to 16 major medical research institutes, 11 teaching hospitals and nine universities.
Victoria's world class medical technologies and pharmaceuticals industry employs more than 23,000 people and generates more than $12.7 billion in revenue per year.
For more information about investing in Victoria, contact us.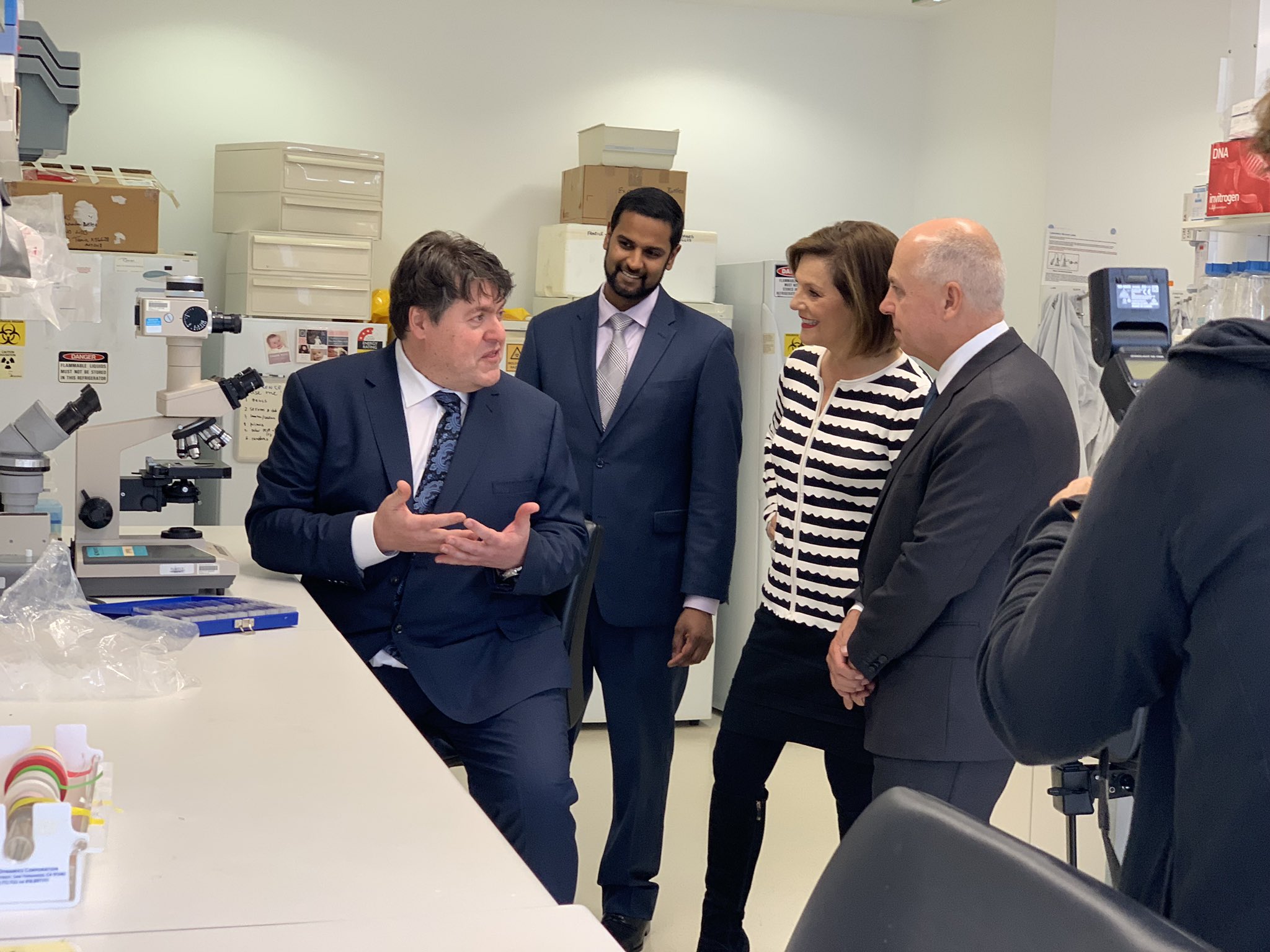 From left: Dr Stephen Petrou, Dr Kiran Reddy, Sara James and Minister for Economic Development Tim Pallas at the Praxis Precision Medicines announcement in March 2019.