As Australia's leading tech city, Melbourne has strong capabilities in a range of emerging technologies such as artificial intelligence.
New York-based Dataminr is among a number of global companies that have chosen to draw on these capabilities by establishing its Asia Pacific HQ and Operations Centre in Melbourne.
The company uses data science methods, such as deep learning, natural language processing and advanced statistical modelling, to alert its clients to high-impact events and emerging risks based on information from publicly available digital data.
Dataminr's client base includes public and private sector entities in the US and beyond that manage emergency services spanning a multitude global corporations, public sector agencies, NGOs, and newsrooms.
The company also partnered last year with the United Nations (UN) equipping thousands of UN personnel with Dataminr's First Alert product for the public sector. The initiative boosts the UN's utilisation of cutting-edge technology and provides their agencies and personnel with the earliest possible indications of emerging crises, accelerating humanitarian response efforts around the world.
We've had a chat with Jonathan Barrett, Senior Vice President EMEA & APAC, Dataminr, about the role of artificial intelligence in boosting businesses and how the company has benefited from investing in Australia's leading tech city.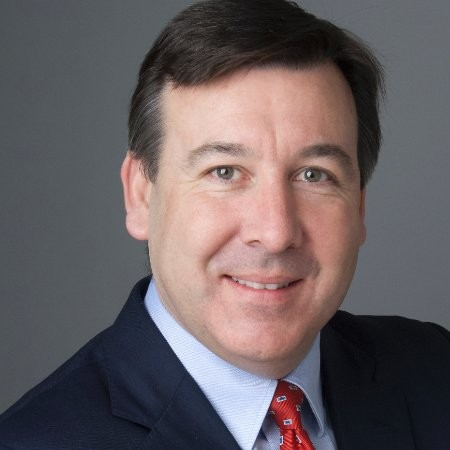 Q. Which sectors stand to benefit mostly from emerging technologies such as artificial intelligence?
It's apparent that AI has the ability to benefit a wide range of industries across Australia - use of real-time data and automation are two aspects, which are constantly growing in uptake. Financial services, manufacturing and transport and logistics would be three industries that have already proven that emerging technologies can have a significant impact, with further growth and development inevitable.
Q. How have you supported businesses to manage risk through artificial intelligence?
For the last 10 years, our platform has positively impacted varying functions across enterprises by giving them the earliest indications of business-critical information about risks to their people, brand, and physical and cyber assets.
More than ever, businesses need access to real-time data to not only mitigate risk, but to also uncover opportunities within the current global crisis. In the COVID era, risk now needs to be a shared responsibility across critical functions, with an appropriate strategy in place. Otherwise, they can quickly find themselves scrabbling to save their assets and reputation.
Q. What have been the advantages of being in Melbourne for your business?
The fact that Melbourne achieved its highest ever ranking (11th) in the annual 2ThinkNow index of innovative cities, is proof of momentum gathering in the region. It's inspiring to be around organisations and businesses that are keen to make a difference and has helped us establish ourselves within the region.
Additionally, the talent pool in Victoria is being fed by education organisations, such as the University of Melbourne, which has an AI and Autonomy Lab. We made a strategic decision to make Melbourne our ANZ HQ for the above reasons and it has proven to be a great decision and one that has certainly helped drive our initial success since launching in the region.
Q. What has been your experience in securing the talent in Melbourne you require to effectively service your clients in the Asia Pacific?
When we launched in Melbourne late last year, we always had the intention of scaling up quickly and utilising local talent - that's exactly what we have done. Melbourne is a real hub of innovation and emerging technology that we have benefited from enormously. In terms of securing top local talent, we have found the process relatively straightforward, with the ability to tap into a large pool of skilled professionals.
Our team has grown exponentially since launch and with the talent at our disposal along with the solution we offer, we see no reason why that shouldn't continue.
Q. What is it about Melbourne in your view that makes it Australia's leading tech city, especially in areas such as artificial intelligence?
We have definitely recognised a movement within Melbourne in the last few years regarding key technology and AI and that was a big reason why we monitored it closely and knew it would be the best fit for us as a business.
There has been significant investment into the region which has been a big factor - the Innovation Centre in Melbourne and the work and support provided by organisations such as Invest Victoria is really helping drive the city forward and we are grateful to be a part of it.
***
Want to learn more about investing in Australia's leading tech city? Visit http://www.invest.vic.gov.au/opportunities/technology/melbourne-tech-city