Victoria's latest Business Ambassador, Bangalore-based entrepreneur Dr Kiran Mazumdar-Shaw, is promoting bilateral relations between Victoria and India across trade, investment, education and healthcare.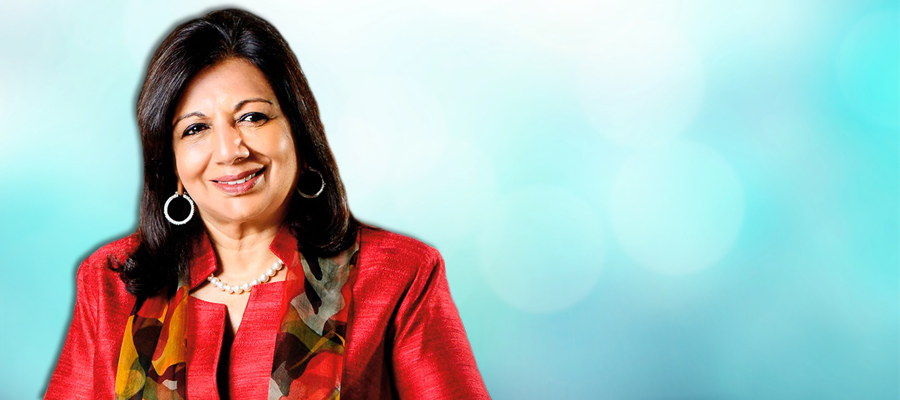 Dr Mazumdar-Shaw's appointment will reinforce Victoria's standing as Australia's biotech hub, leading the way in developing and manufacturing medical technologies, biotechnologies and pharmaceuticals. It's an industry on a sharp upward trajectory: biotech currently contributes over $1.35 billion in exports to the Victorian economy – more than double what it did six years ago.
Dr Mazumdar-Shaw's ambassadorship follows the appointment of Victoria's inaugural Business Ambassador, Maggie Zhou, the Australian and New Zealand Managing Director of e-commerce giant, Alibaba Group.
Some of Dr Mazumdar-Shaw's inspirational career highlights:
Biotech pioneer
Dr Mazumdar-Shaw is Managing Director and Chair of India's largest biopharmaceutical enterprise Biocon Limited, which she founded in 1978 when biotechnology was in its infancy. Committed to delivering innovative, affordable healthcare to patients across the globe, Biocon makes generics to treat chronic diseases such as autoimmune diseases, cancer and diabetes. It's also Asia's largest producer of insulin.
Power list
India's richest self-made woman, Dr Mazumdar-Shaw has a personal net worth of $3.7 billion and in 2017, was ranked number 71 on the Forbes list of the world's most powerful women (up from 77th in 2016 and 85th in 2015)*.
Ballarat master brewer
The daughter of a master brewer, Dr Mazumdar-Shaw has a strong connection with Victoria, graduating from Ballarat College in 1975 with a Master's degree in malting and brewing and working as a trainee brewer at Melbourne's Carlton & United Breweries. In 2015, Federation University Australia (formerly the University of Ballarat) named a road in its Mt Helen campus in her honour – Mazumdar Drive. Beer studies sowed the seeds for a career in biotech – in-depth knowledge of fermentation science helped her build Biocon.
Global recognition
In 2014, Dr Mazumdar-Shaw was awarded the prestigious Othmer Gold Medal for outstanding contributions to the progress of science and chemistry, becoming only the third woman, and the first Indian, to receive the annual award since its inception in 1997.