Recently, global science and technology firm Leidos announced its plans to expand its footprint in Victoria with a cutting-edge Software Factory – its first outside the United States.
Female engineers are a critical part of Victoria's highly skilled talent pool and, at Leidos, they are at the heart of the company's success.
We sat down for a chat with Vijayshree Behal, one of the company's system engineers, about how she got started in engineering, her job at Leidos and what advice she has for women aspiring towards an engineering career.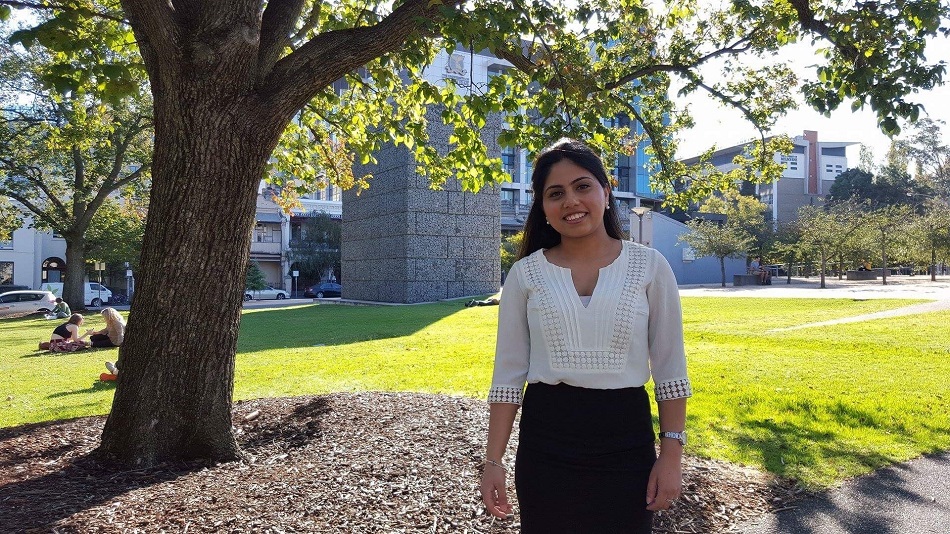 How did you get into engineering?
I have been interested in engineering from a very young age. My grandfather and father are both engineers, so I remember occasionally accompanying them to their workplaces and special events as a child. This was the first introduction I had to the world of engineering, it fascinated me and hence inspired me to one day follow their legacy.
Furthermore, I have always had a keen interest in STEM subjects whilst at school, although this was a slightly unconventional pathway at a girls school, I wanted to challenge the gender stereotypes. Speaking with young people who had done similar courses to me and talking about their experiences as students and young professionals in the industry is another thing that exposed me to engineering and helped me to finally make up my mind to follow this career path.
The support and encouragement from my parents, and more specifically my mother as a female role model has played a key role in helping me to achieve this. She has been a pillar of strength for me, inspiring me to follow my dreams and aspirations, becoming a proud engineer in a company that seeks to build a safer future for Australia.
What does your job involve at Leidos?
At Leidos, I work as a Systems Engineer as part of the Engineering Matrix team in the IT Projects space. Whilst Systems Engineering is a very broad term, I like to think of it as a marriage of the engineering (science) and arts as it has been referred to by a senior colleague.
My job involves gathering project requirements from the client, mapping them using the systems engineering framework, communicating them to the internal and external project teams and then finally verification and validation of the final product to ensure that the delivered product is as per the customer's requirement.
The thing that I enjoy most about my job is being able to see the project come to life from the very initial requirements gathering phase where we are trying to conceptualise exactly what it is that a customer wants, with no idea of how the final design may look like let alone if it would even be viable from a software development point of view; and right through to the verification and validation of the end result where I am able to experience and test a product that has been developed. This is always a thrilling experience for me.
How does Leidos support female engineers?
Leidos has a great culture of inclusion and collaboration within our diverse team. Various advocacy groups have been established to further support and enhance this culture. In my experience at Leidos, I have never felt like a female engineer, rather an engineer. This has been a very valuable experience for me as I believe true inclusion is achieved when diversity is no longer a barrier.
Having said this, I acknowledge that there are various support programs, mentoring and training opportunities for the female workforce at Leidos. I have been a part of one such program where I had the opportunity to be mentored by a senior female colleague. I felt that this was a highly valuable experience for me as it helped me to share the experiences of a senior female corporate and learn from them. With the support of my manager, I have also participated in various other personal and professional development programs tailored specifically for women targeting a wide range of areas such as public speaking, body language, coaching and all-round development of females within the workforce.
Whilst I have participated in a small range of such programs, Leidos offers many more opportunities for growth, development and flexible work options to ensure that female engineers are supported in an inclusive team environment. Having said this, one thing I must point out here is that all of these opportunities while especially targeted towards women, are open to all employees, truly advocating the culture of inclusion. Moreover, I am proud to say that the systems engineering team working alongside me on our current project consists of 5 out of 6 female engineers.
Tell us about the female engineering talent pool in Melbourne.
I have come across many talented female engineers in my time at Leidos, some of whom are key inspirational role models for me, not just in their professional lives but also for striking a great balance as working mothers and leaders in their field.
More so than just being exceptionally talented individuals, I have found that my fellow female engineers at Leidos are always keen to lend their support and guidance to new engineers in the workforce.
What advice do you have for women looking to get into engineering?
This is an area that needs to be worked upon on an industry level more so than an individual level. So whilst I would advise all upcoming and aspiring female engineers to persevere with their passion in engineering as it is a welcoming and supportive industry for all, I would especially encourage the wider community to encourage and support young women with an interest in this field. Furthermore, we must expose young minds to STEM at an early age so that they have a level of awareness about this field and are rightly placed to make their own decisions of whether they are truly interested in this or not.
It is also extremely important to have positive role models for young girls within the community to show them that they do not have to conform to societal stereotypes, rather we can all breakdown these constraints and follow our passions into the unknown and create our own path. So the only advice I would give to the aspiring female engineers is to be true to themselves and to persevere with what they want to achieve and break through the glass ceiling.
Engineers are creating a brighter future for Australia and it would be an honour to do this alongside more female engineers. Thinking ahead, it would be great to see some kind of State-sponsored Female Engineers group in Victoria where such people could come together and network to the benefit of Victoria. Perhaps a thought?
Contact us to find out more about highly skilled talent.