The recently unveiled Victoria's Climate Change Strategy re-affirms Victoria as a leader on climate change action and the Victorian Government's commitment to transforming Victoria into a clean energy economy with opportunities for investment that this brings.
The Strategy keeps the State on the path to net zero emissions by 2050. It includes actions to reduce emissions in the short-term, while also laying the foundations for future reductions across the economy.
Importantly, the Strategy provides businesses with the confidence to invest in low-emissions industries of the future.
It features almost $2 billion committed by the Victorian Government in this year alone to accelerate climate action and invest in the State's clean energy future.
We sat down with Greg Combet, an Invest Victoria Advisory Board Member and Chair of IFM Investors and Industry Super Australia, about the opportunities for investment in Victoria's clean energy economy.
What key opportunities does the Climate Change Strategy present for global companies looking to invest in Victoria?
The Victorian Government has adopted an emissions reduction target of 45-50 percent below 2005 levels by 2030.
When you look at the emissions profile of the Victorian economy, the biggest emitting sectors are energy, transport and agriculture, so that's where the biggest emissions reductions are needed and therefore where the biggest opportunities for investment are.
The Victorian Government's climate strategy delivers investment certainty to start to invest in these areas of economy, and as a result we should see jobs grow.
In the energy sector there are also targets for Victoria to have 50 per cent of its energy supply coming from renewable energy by 2030.
This is going to require big investment in renewable energy generation as well as investment in electricity transmission and distribution, making sure the network is up to scratch and able to do its job.
In transport, the climate strategy sets an objective to have 50 per cent of all new light vehicles coming into the market in 2030 as zero emission vehicles. This means opportunities for charging infrastructure and the manufacture of electric vehicle components.
In addition, the Victorian Government has committed that all of its own energy consumption will be drawn from 100 per cent renewable energy by 2025. That's only four years away and this will create significant opportunities for investors including global firms in the renewables sector.
How will moving to net zero emissions help Victoria's short and long term economy, particularly in the context of the post-COVID recovery?
A clear strategy to bring emissions down means Victoria is taking a leading role in climate action in post COVID recovery period.
The Strategy has effectively said to the market: "This is where investment will be welcomed. You can have confidence and certainty about the policy settings and we are going to transform our economy. Whether you are an innovator in energy efficiency and management of waste, in moderating electricity usage at an industrial or household level, in solar technologies or large-scale renewables, this is an economy with great opportunities."
It is setting the Victorian state economy up for the future.
What are some of the advantages of aspiring taking action to be a "clean energy" economy as opposed to a jurisdiction that is not committed to cutting emissions?
In an environment where climate action is accelerating globally, the world will rapidly leave you behind if you do nothing. Invest and job creation opportunities will be lost.
By establishing clear policy settings, Victoria will be well placed in comparison to other jurisdictions that are laggards, and this will encourage innovation and new technology.
Companies will be able to come in with the confidence that there are policy settings that support innovation and they will be thinking in ways they can invest successfully and make attractive returns from the changes that Victoria has embarked on.
What role so you see for super funds to incentivise companies to progress decarbonisation opportunities and does the Victorian Government's Climate Change Strategy support further investment in this sector?
Melbourne is an important hub for financial services and investment management, largely built around the superannuation funds based here.
This brings a lot of financial capability to Victorian economy, which is going to be transforming and looking for investment managers who are going to invest in the future.
Super funds must only act in the best interest of their members, which includes managing climate risk with their investments. So super funds are active in asking companies in which they invest about how climate risk is managed.
They will be saying to energy companies for example, "What's your plan for managing the transition to net zero by 2050?" "Where are the value creating opportunities given the policy settings made by government?" "How can you as a company take advantage of the opportunities that net zero emissions represents?"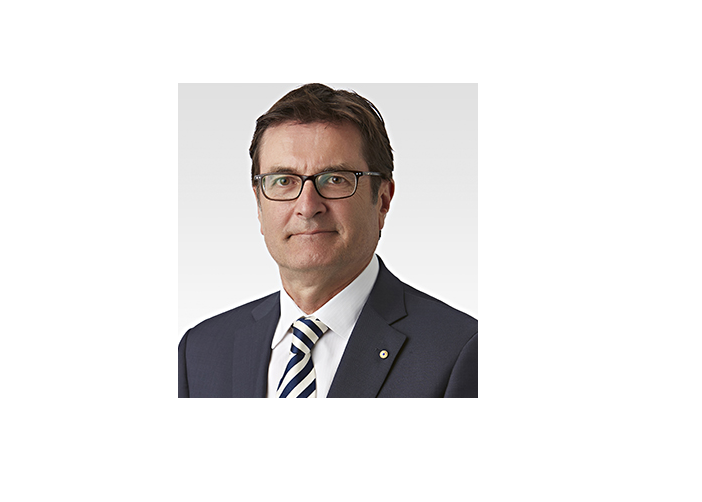 Thanks for your time, Greg!
To explore opportunities for investing in Victoria's clean economy, contact us.