Melbourne Connect, a world-class innovation precinct on the edge of the Melbourne CBD, is establishing a range of new workspaces to make it easier for industry and researchers to work on new and emerging technologies.
Recently-announced Victorian Government funding will unlock the range of new workspaces and labs, including the Zero Emissions Energy Lab - a place for industry and researchers to develop cheap, clean, cutting-edge energy products.
The funding will also help deliver the Digital Twin Data Visualisation Lab, a visual workspace for major infrastructure project collaboration, and the Digital Health Validtron, which will replicate clinical and home environments for the development of medical devices.
Other research workspaces will also be created within the precinct, including the Opportunity Lab, which allows industry and students to collaborate with small business on new technology solutions - while the Future of Work Lab will research the implications of digital technologies for work.
At Melbourne Connect industry can co-locate and collaborate across areas as diverse as:
Artificial intelligence: Data science, Natural Language Processing, Simulation Optimisation
Computer science: big data, cyber, distributed systems
Information systems: analytics and decision support
Autonomous systems, robotics and mobility
Human Computer Interaction
AI and Digital Ethics
Sustainable Infrastructure
Renewable energy
Communications
As part of Melbourne Connect, industry and start-ups will be assisted in establishing valuable connections, research partnerships, thought leadership and events, and accessing emerging technology and talent.
Melbourne Connect is the city's newest innovation precinct, located adjacent to the University of Melbourne campus in the inner north. It joins leading innovation precincts anchored by universities, such as Kendall Square and Cambridge USA, dubbed 'the most innovate square mile on the planet'. Further information on Melbourne Connect is available at Innovation Precinct.
To collaborate with Melbourne's university and research sector - and gain access to world-leading talent - contact Invest Victoria.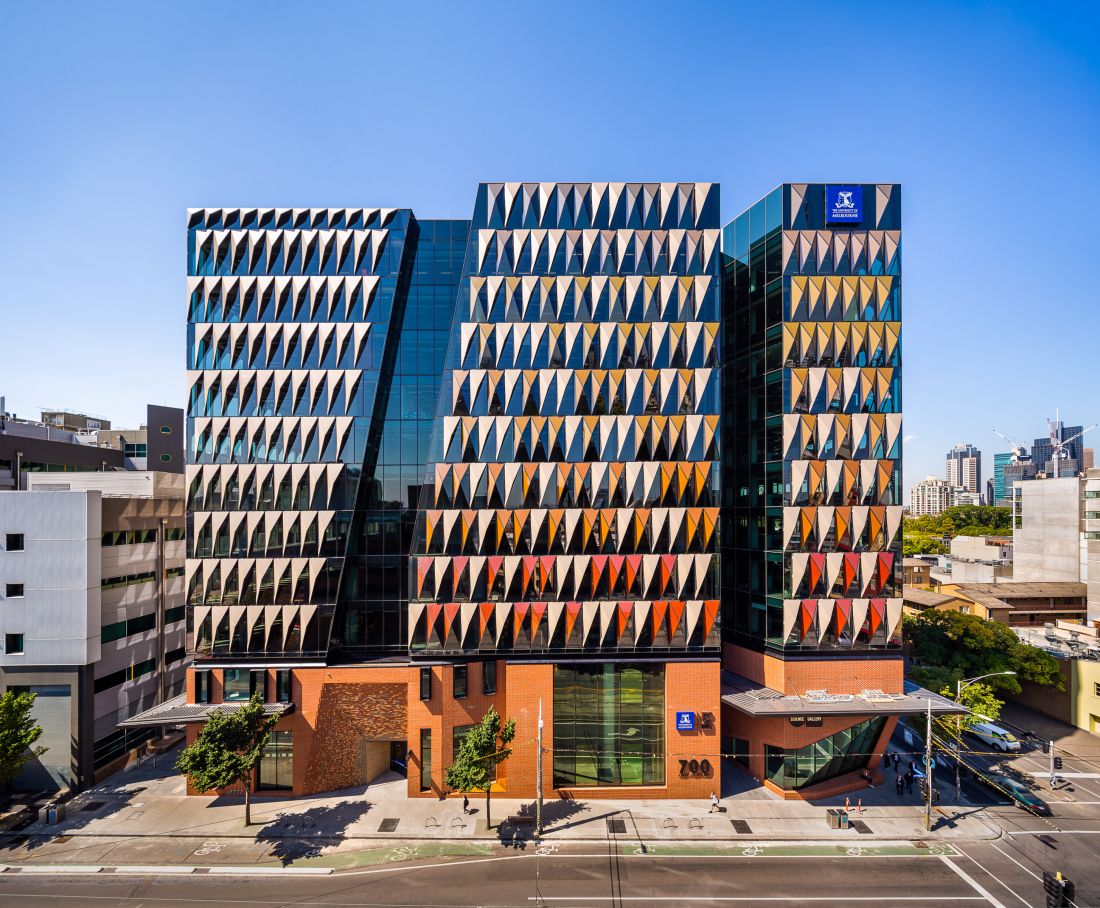 Image courtesy: The University of Melbourne