3 MINUTE READ
Keywords Studios accesses gaming talent in Melbourne
The Investment
(IRELAND 2021)
Irish-based Keywords Studios, the gaming industry giant behind Fortnite, Mortal Kombat and Halo has ambitious plans to grow its business in its new found home in Melbourne, kicked off by an acquisition of prolific local studio Tantalus Media.
The Story
Keywords Studios, headquartered in Dublin, enjoys a powerful international market position, servicing global gaming brands including Activision Blizzard, Electronic Arts, Konami, Microsoft and Ubisoft.
At the pinnacle of interactive digital content, and with studios across 21 countries, Keywords Studios has entered the Australian market, acquiring an 85 per cent interest in Melbourne-based Tantalus Media. Now into its third decade, Tantalus Media has contributed to impressive international franchises including Age of Empires, Mass Effect and The Legend of Zelda.

Tom Crago, Fitzroy
For Keywords Studios, establishing a footprint in Melbourne not only provides the company with an established and successful Asia Pacific base but also allows it access to top-tier talent in a city that hosts more than 50 per cent of Australia's gaming industry.
Jon Huack, Keywords CEO, explains that Tantalus Media brings 27 years of video game development in Australia.
As our first investment in Australia, we are very excited to work with Tom and his talented team who will bring invaluable expertise and market knowledge as we expand our presence in this attractive and growing region.

Jon Huack - Chief Executive Officer, Keywords Studios
Industry jobs in the gaming sector are highly competitive and Tantalus Media provides an established team of professionals who are guiding new talent in a development approach that is both innovative and proven.
Tantalus Media CEO, Tom Crago explains:
Ultimately game development ends up as ones and zeroes but what makes the good games great is technical and creative talent.
To ensure continued access to quality technical and creative talent, Tantalus Media works closely with Melbourne's world-renown universities.
Hear from Tom Crago their investment journey - click to play video
Used to dealing with the world's biggest gaming companies across multiple continents and time zones, Crago suggests that with its collaborative culture, Australia is uniquely positioned as an international base. Crago says,
Australia has a cultural affinity with the United Kingdom, a US sensibility through its popular culture and we're in Asia. Australia is the perfect conduit between these three major markets.
Melbourne, with its reputation as Australia's most cosmopolitan and creative city, has attracted a strong community of gaming enterprises, talent, and technicians, with more than 1000 graduates a year. Tantalus Media, as a trusted partner of Nintendo, Microsoft and Paradox Interactive stands as one of the most prolific developers in the Melbourne region.
This is a great day for our team. It provides us with a great platform for further expansion, and with the talent and expertise in this part of the world, we are very excited about the future.

Tom Crago - Chief Executive Officer, Tantalus Media – Keywords Studios
How we helped
Invest Victoria, in its ongoing support for the gaming sector worked with Keywords Studios through its 85 per cent acquisition of Tantalus Media and in developing its subsequent plan to grow the studio. The investment reflects the Victorian Government's commitment to stimulating growth and international investment in the gaming sector.
"We have ambitious plans to grow our business in Melbourne and it's exciting to partner with a government that is as inspired by the games industry as we are."

Tom Crago - Chief Executive Officer, Tantalus Media – Keywords Studios
Looking to the future
In Tantalus Media, Keywords Studios found that perfect springboard into the Asia-Pacific, a profitable, local studio with close to 100 games to its name, headquartered in Melbourne, Australia's busiest gaming industry city. This entry has a bright outlook for growth in the region, and is a key asset and talent source for their worldwide development of gaming titles.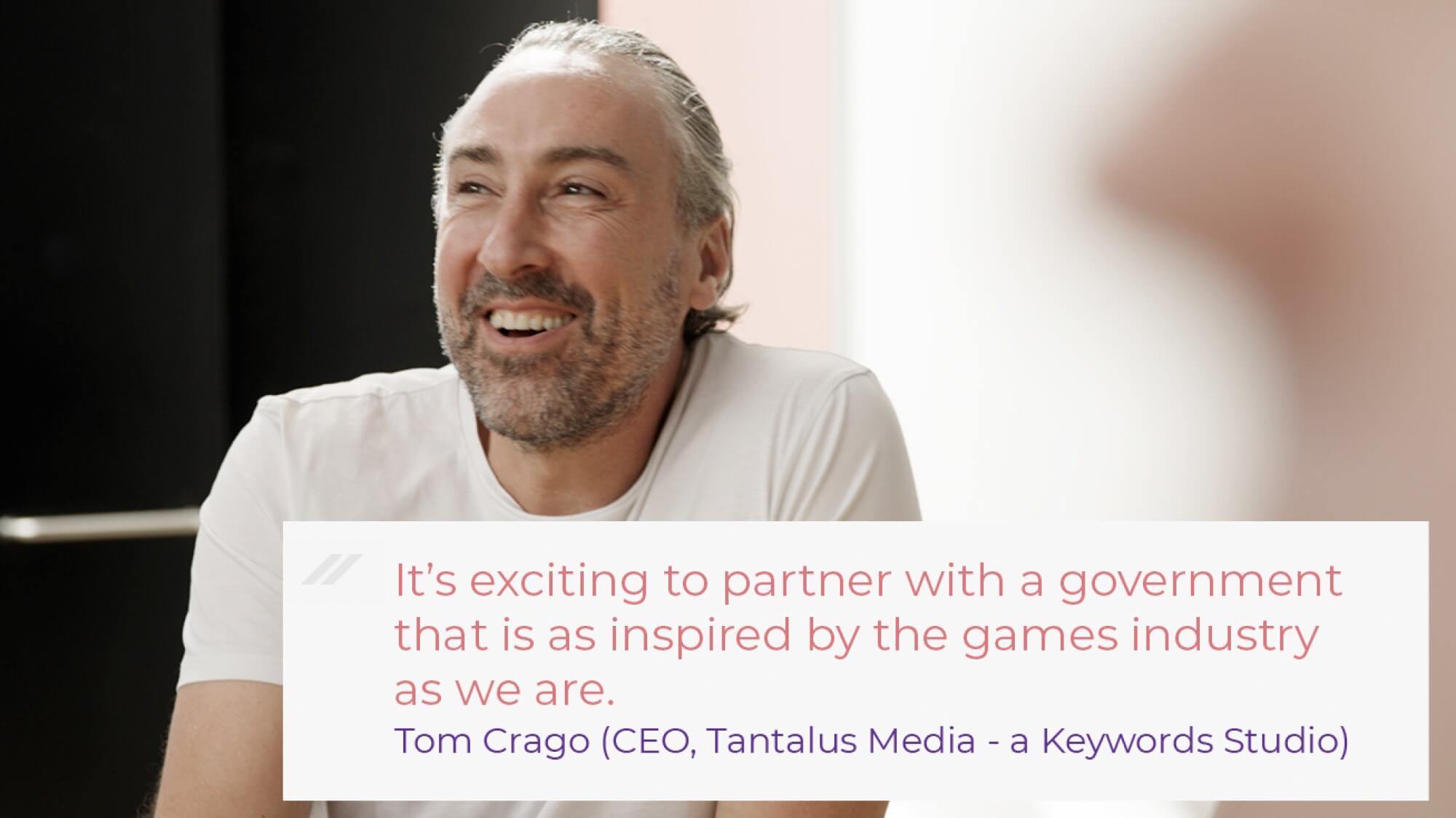 Find our more about investment opportunities in digital games.
To discuss opportunities for investing in Victoria Contact Us.