Small and medium-sized Victorian-based manufacturers to stay at the forefront of Australian manufacturing and expand operations, boost productivity and create jobs with Round 2 of the Made in Victoria – Manufacturing Growth Program now open to applications.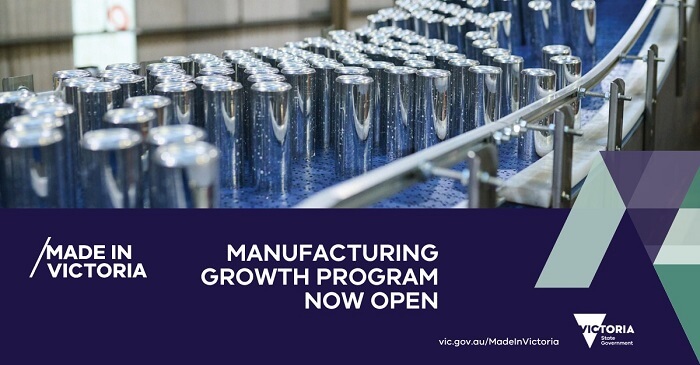 Grants of up to $250,000 are available to support businesses to introduce new technology, improve productivity and competitiveness in local and global supply chains, upskill workers and create new jobs.
Recipients of Round 1 of the program were announced last month, with 14 Victorian manufacturers supported and 138 new jobs created. Underpinned by the Made in Victoria 2030: Manufacturing Statement, the Victorian Government is supporting local manufacturers to expand operations and drive investment.
These initiatives include the $2 billion Breakthrough Victoria Fund, the $20 million Manufacturing and Industry Sovereignty Fund, the $15 million Industry R&D Infrastructure Fund, the Energy Technologies Manufacturing Program and the $4.5 million Digital Jobs for Manufacturing Program.
Victoria's $33 billion manufacturing industry is a driving force of the state's economy, made up of over 24,000 businesses, supporting more than 260,000 jobs and exporting goods worth $23.9 billion.
For more information about the Made in Victoria – Manufacturing Growth Program and to apply for a grant, go to business.vic.gov.au/mgp2.
Learn about the incentives, grants and programs that your business may be eligible.