Amazon Australia today announced plans to open its Amazon Robotics fulfilment centre in Melbourne at the AustralianSuper owned Craigieburn Logistics Estate, in Craigieburn, northern Melbourne.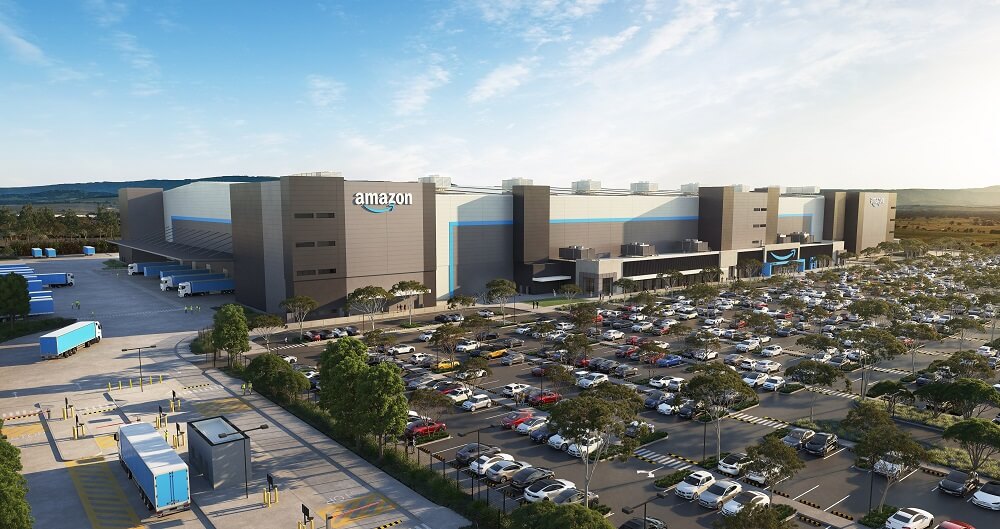 Targeting completion in 2025, the new site will house up to 25 million of the smaller items that are sold on Amazon.com.au.
The new fulfilment centre will be equipped with advanced Amazon Robotics technology to better assist employees, serve customers, and contribute to the company's efforts to deliver a seamless experience for its Australian customers.
Robots will work collaboratively with employees by moving 'pods' of inventory to them, reducing the time and effort that would otherwise be required for the employee to stow items for sale or pick them for new customer orders.
The fulfilment centre will span around 209,000 square metres across four levels – that's equivalent to 11 Melbourne Cricket Grounds, or five times the size of Federation Square, making it the largest warehouse ever built in Australia (beating Amazon's Western Sydney robotics site by 9,000 sqm).
Commenting on the company's investment in Melbourne, Amazon Australia's Country Manager Janet Menzies said, "We're proud to be making this significant investment in Victoria, creating around 2,000 job opportunities to support the local economy. These are the jobs of the future and offer the opportunity to work alongside advanced technology and earn competitive pay in a safe and positive work environment."
"The site will also help connect Victorian customers to local small and medium sized businesses, enhancing delivery outcomes and selection for customers in the state. We chose Melbourne as the home of our first fulfilment centre when we launched in Australia in 2017, and the introduction of this state-of-the-art robotics fulfilment centre in the city's north continues our commitment here."
Invest Victoria, Chief Executive Officer, Danni Jarrett, said, "Invest Victoria welcomes this investment from Amazon Australia, which will bring new jobs to Melbourne's booming north, as well as innovative new technology that will boost local skills and capabilities.
"This investment is another jewel in our transport and logistics crown and a great opportunity to leverage further activity in the Craigieburn Logistics Estate and surrounding precinct of State Significant Industrial Land."
The Robotics Fulfilment Centre will create around 2,000 local jobs once fully operational, with the opportunity to work alongside advanced robotics, with a diverse range of job opportunities from highly skilled roles like IT, HR and engineering, to entry level roles with on-the-job training. It is expected the construction and fit out of the state-of-the-art facility will create an additional 2,000 jobs for the area.
Amazon Australia's investment in the site continues the company's commitment to Australia, boosting employment opportunities and improving selection and delivery promise for customers around the country.
The construction of this second robotics site follows the successful launch of Amazon Australia's first robotics site in Western Sydney in 2022, which doubled the company's operational footprint.