The recently unveiled Victoria's Climate Change Strategy re-affirms Victoria as a leader on climate change action and the Victorian Government's commitment to transforming Victoria into a clean energy economy with opportunities for investment that this brings.
The Strategy keeps the State on the path to net zero emissions by 2050. It includes actions to reduce emissions in the short-term, while also laying the foundations for future reductions across the economy. Importantly, the Strategy provides businesses with the confidence to invest in low-emissions industries of the future.
It features almost $2 billion committed by the Victorian Government in this year alone to accelerate climate action and invest in the State's clean energy future.
We sat down with Mark Rodrigues, Executive Director Climate Change from Victoria's Department of Environment, Land, Water and Planning to discuss the new Strategy and what it means for investors.
What do you think are the most critical elements of the new strategy?
The new whole of economy emissions reduction targets for 2025 and 2030 reflect the latest climate science while also considering the day-to-day needs of Victorian businesses and the community. They confirm Victoria's position among leading jurisdictions around the world – such as the United States, Canada and the European Union.
The 2030 target of a reduction in emissions by 45-50 per cent below 2005 levels is almost double that of the target set by the Australian Government. It means Victoria will contribute about a third of the total emissions reductions to meet the national target – the largest cut in actual emissions of any state in the country by 2030.
The targets demonstrate that the Victorian Government is serious about tackling climate change and is a great place for international companies and investors interested in providing the technologies and services that are needed to decarbonise the economy.
The Strategy also includes pledges to reduce emissions across the economy – including the energy and transport sectors. Key measures reflected in the pledges include the Victorian Renewable Energy Targets of 40% by 2025 and 50% by 2030 – a legislated commitment that is driving investment in renewable energy.
They also include a target to ensure 50% of all new light vehicle sales will be zero emissions vehicles (ZEV) by 2030; ensuring all new public transport buses are ZEVs from 2025; and investment of $100 million – including $46 million for subsidies in ZEV purchases and $19 million to expand electric vehicle charging infrastructure – demonstrating the Victorian Government is serious about driving the transition to zero-emissions vehicles (ZEVs).
How will the strategy position Victoria as a leader in emission reduction?
Victoria was one of the first jurisdictions in the world to legislate a net zero emissions target and is the only state in Australia to commit to developing new emission reduction targets and policies every five years.
Victoria has already cut emissions by almost 25% on 2005 levels and is the leading state for renewable energy employment with 30% of Australia's renewable energy jobs.
The Strategy recognises that further innovation is critical for decarbonisation. Support for innovation in the Strategy includes a $108 million Energy Innovation Initiative that will attract novel technologies, new industries, innovation and development into the state; and a commitment to develop an offshore Wind Strategy to take advantage of this largely untapped energy resource in Australia.
The Strategy also includes a commitment to prepare a Gas Substitution Roadmap which will detail the transition pathways to decarbonise gas to support achievement of net-zero emissions.
What implications does the strategy have for renewable energy?
Energy is Victoria's largest source of greenhouse gas emissions. Renewable energy is reliable and affordable, and presents the largest opportunity to rapidly cut our emissions between now and 2030.
Victoria's transition to renewable energy is also reducing costs for households and businesses, creating thousands of jobs, attracting investment and securing a reliable and affordable energy supply.
Victoria exceeded the 2020 renewable energy target of 25 per cent, and is on the way to meeting 40 per cent by 2025 and 50 per cent by 2030. The 2030 renewable energy target will create 24,400 jobs.
Victorian households and businesses are expected to save $13 billion in energy costs by 2030 as a result of the Government's policies and investments in clean, efficient energy.
The Strategy and energy sector pledge re-affirm that Victoria is 'open for business' for investment in renewable energy.
What new opportunities does the strategy present for investment?
A key priority for the Government is to provide businesses with the confidence to invest in low-emissions industries of the future.
This commitment is underlined by the fact that the Government committed almost $2 billion in the last year alone to accelerate Victorian climate action and invest in a clean energy future.
The emissions reduction targets through to 2030 are ambitious – they will require substantial investment, particularly in the energy and transport sectors, as Victoria transitions to renewable energy and ZEVs.
Achieving further emissions reductions in Victorian agriculture in the medium and long-term will require leading-edge research, innovation and deployment of new technologies and practices – for example in the emerging areas of management of livestock methane emissions and soil carbon. A range of investment opportunities are therefore likely to arise in agriculture as the sector embraces new ways to contribute to net-zero emissions by 2050.
What advice do you have for global investors looking to take advantage of the Victoria's clean energy economy?
It's important for global investors to understand that Victoria is committed to action on climate change. The target of net zero by 2050 target is written into law.
The Victorian Government's interim emissions reduction targets for 2025 and 2030 – and the policies and programs being put in place to achieve them – create opportunities for businesses and investors interested in providing technologies and solutions to support decarbonisation of the Victorian economy.
As the leading state for renewable energy employment, Victoria has the skills, infrastructure and policy settings to rapidly realise clean energy commercial opportunities. It's also an opportunity for global investors interested in gaining a foothold in the broader Australian market by establishing a presence in Victoria with its nation-leading policy environment for action on climate change.
I urge interested investors to contact Invest Victoria to find out more.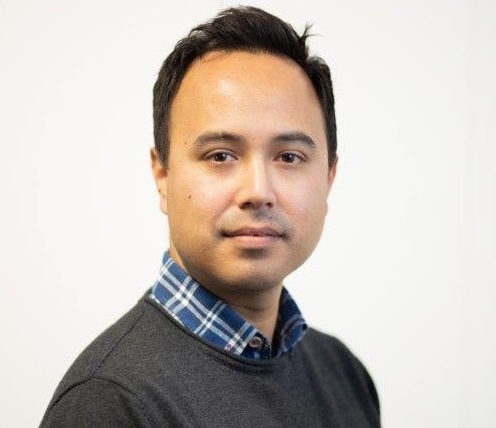 Mark Rodrigues, Executive Director Climate Change from Victoria's Department of Environment, Land, Water and Planning