Victoria's relationship with India
Recent years have seen remarkable growth in the trading relationship between India and Australia. Two-way trade in goods and services has grown in value from $13.6 billion in 2007 to $24.3 billion in 2020.
India is an important market for Victorian food and fibre products and is emerging as an important market for urban design, ICT and life sciences. India is one of Victoria's primary sources for international students and is one of the State's fastest growing sources of international tourists.
Victorian Trade and Investment Offices
Supporting our relationship, the Victorian Government has offices in Bangalore (est 2005) and Mumbai (est 2012) which play a vital role in the facilitation of trade, investment and the establishment of people to people links and partnerships between the two regions.
Victoria's India Strategy
The Victorian Government's strategy for developing our relationship with India over the next ten years was released in January 2018. For more information visit:
Trade Agreements
Australia-India Economic Cooperation and Trade Agreement
Entered into force on 2 April 2022, the Australia-India Economic Cooperation and Trade Agreement (AI ECTA) paves the way for Australia's economic relationship with India in terms of both trade and investment.
For more information please refer to The Department of Foreign Affairs and Trade:
Bilateral Relationships
Cultural ties and people to people links between Victoria and India are extensive, and continue to strengthen as a result of events such as the Indian Film Festival of Melbourne and the Diwali (Indian Festival of Light).
We can help you with your next market entry project
If you are considering investing in Melbourne, we can help you scope the market opportunity in Melbourne/Australia and assist you with your business case development.
Working with us will allow you to be fully informed and limit the number of surprises associated with your new investment. Our staff are experienced and well connected and can introduce you to potential partners to help make your investment a success.
Contact us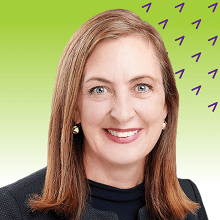 India enquiries contact Michelle Wade
Commissioner for Victoria to South Asia
Email Michelle
Or go to our All Offices page to find your nearest Invest Victorian representative.