The Victorian Government is marking the 10-year anniversary of the Melbourne Genomics Health Alliance with a new report highlighting a decade of advancements in Victoria, Australia's health system – a world-class sector at the forefront of the innovative global medical research innovation.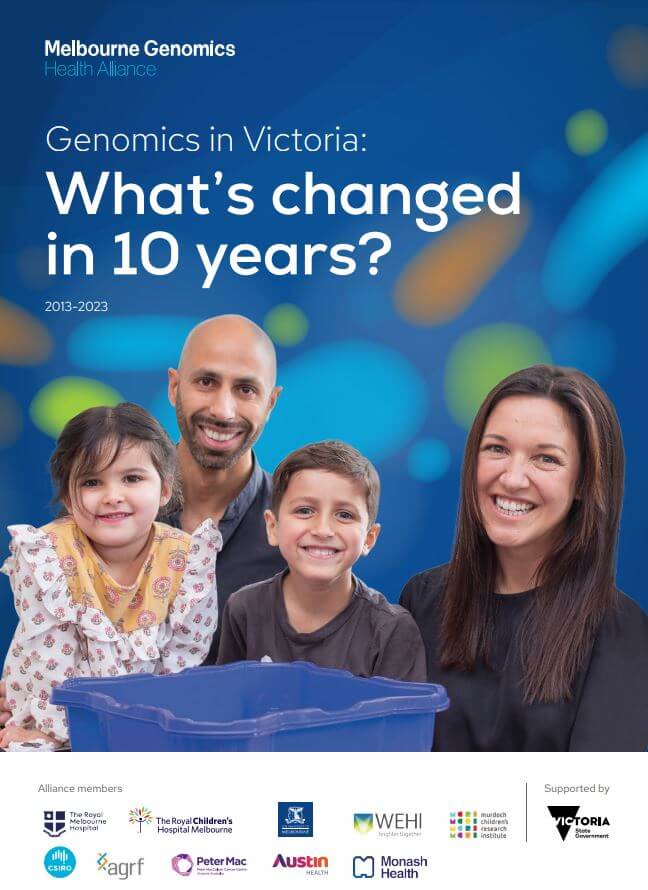 The 'Genomics in Victoria: What's changed in 10 years' report details how the Alliance has successfully introduced and embedded life-changing genomic medicine techniques treating and saving the lives of some of our sickest Victorians.
Over the past decade, the work of the Alliance has meant Victorians are now receiving better treatment in many areas of the health system, including an expansion of rapid testing for critically ill babies and funding for a series of genomic tests – where no rebates were previously available.
Between 2014 and 2019, 4,000 Victorians received genomic testing for conditions such as rare childhood syndromes, and 19 times more patients received an informative result – which led to two out of five cancer patients changing care.
Over the past 10 years, the Alliance has also transformed the ability to store and share genomic data through cutting edge software, which has run more than 20,000 genomic tests.
As genomics research continues to emerge, building a workforce remains a priority of the Melbourne Genomics Health Alliance, and to date it has helped encourage more than 3,000 healthcare professionals to join Victoria's genomic workforce – through courses and immersion programs.
The Alliance comprises members from a range of leading institutions, including the Royal Melbourne Hospital, Royal Children's Hospital, University of Melbourne, Walter and Eliza Hall Institute, Murdoch Children's Research Institute, CSIRO, Australian Genome Research Facility, Peter MacCallum Cancer Centre, Austin Health and Monash Health.
Since 2014, the Victorian Government has invested almost $1.3 billion into medical research, including $35 million in the Victorian Budget 2021/22 to support the Melbourne Genomics Health Alliance's current program of work.
Read more: Opportunities in Digital Health
Read more: Opportunities in Research and Development
Read more: Melbourne's Biomedical precinct