Global tech company Geek+ has chosen Melbourne as its Australian headquarters to help businesses use robotics solutions to enhance productivity, accuracy, and flexibility in warehouse and factory operations.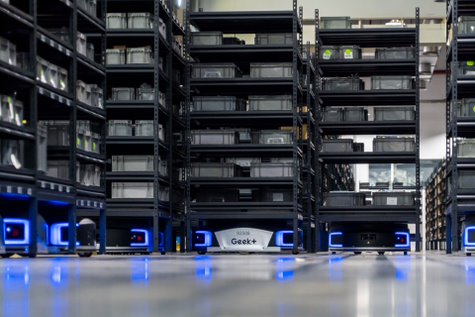 Victoria's strong business environment, thriving logistics and warehousing industry, available market opportunities, highly skilled talent pool, and R&D capabilities are the key deciding factors to Geek+'s decision to establish itself in Melbourne.
Invest Victoria worked closely with Geek+ throughout the company's investment journey, providing insights into the state's business environment to help Geek+ understand the market potential and opportunities that exists in Victoria.
In addition, Invest Victoria facilitated connections to potential partners and industry customers.
Founded in 2015, Geek+ currently leads the world in market share in autonomous mobile robots (AMRs) and has over 1500 employees in more than 20 countries globally.
Lit Fung, VP & Managing Director of Global Business said, "The rise of e-commerce and the growth of the logistics and warehousing industry in Melbourne made it an obvious strategic choice for Geek+ to establish in Melbourne.
"Victoria's highly skilled tech talent will allow our company to continue to innovate and evolve smart logistics and warehousing solutions for our customers," he added.
The company has partnered with Australian online retailers and e-commerce logistics players, including catch.com.au, to provide smart logistics and warehousing solutions with hundreds of autonomous mobile robots to be deployed.
Geek+ has more than 1500 employees and is headquartered in Beijing, with offices in Germany, the United Kingdom, the United States, Japan, South Korea, Mainland China, Hong Kong SAR, and Singapore.
Learn more about Victoria's thriving and diverse tech sector.
To explore available investment options, contact our team.