May Edition 2023
The Melbourne Espresso
As the Victorian State Government's economic development and investment attraction agency, we're excited to share the latest news and economic insight shaping investment opportunities in Victoria.
We look forward to sharing a coffee with you to discuss your next investment project!
Word from the CEO
It's been a jam-packed and successful start to 2023 with Victoria hosting some of the biggest sporting events on the Australian calendar – Formula 1 Australian Grand Prix, the Australian International Airshow and SportNXT. These events attracted hundreds of thousands of visitors from around the world and we love to see Melbourne shine on the global stage.
The F1 Australian GP was a fantastic success both on and off the track. For the second year in a row, attendance records were broken over four days, reinforcing Melbourne's pole position to host the world's biggest sporting events.
The State Government of Victoria staged an Advanced Air Mobility hub at the Australian International Airshow at Avalon, Geelong, showcasing the latest zero-emissions aircraft that could change up the transportation and logistics industries.
At SportNXT, our investment teams supported Global Victoria to deliver a successful inbound trade mission of 60 key sports industry leaders from 14 countries, showcasing Victoria's world-class capability to the global sports economy. The teams facilitated 150+ business-to-business meetings between the 60 international delegates and 40 Victorian businesses.
Our teams also hosted a Japan Corporate Day, a fantastic networking opportunity to strengthen existing relationships between Japanese corporates and the State Government of Victoria.
Invest Victoria was also represented at the AWS VIP regional launch – a networking lunch that brought together leaders from the commercial and public sectors to celebrate the launch of Amazon Web Services' second Region in Australia.
These networking events provided us with a great opportunity to connect with businesses who have made Melbourne their home and those who are looking to invest.
This year has also seen Global Victoria and Invest Victoria come together as part of an integrated trade and investment agency and the growth of our network of global offices, with our Paris office now open.
We are excited by the many developments and investment opportunities on the horizon for businesses and startups here in Victoria, and with 23 offices across the world, we're ready to connect with even more investors.
Take care,
Danni
Danni Jarrett
CEO, Invest Victoria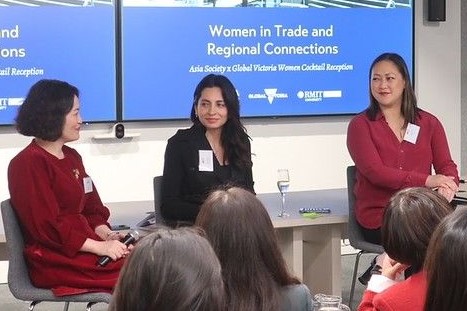 Victorian Government Trade & Investment Office opens in Paris, France
Part of a now 23-strong global network, the Paris office will work to attract new investment from Europe into the State of Victoria, Australia - joining other European companies found here including Fotowatio, SAAB Systems, Bouygues, BayWa Renewables, Engie, Acciona, and more.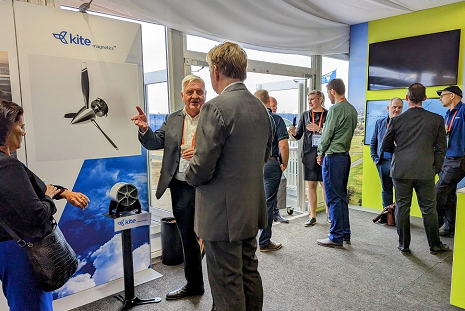 Victoria's commitment to Advanced Air Mobility was on show at Avalon 2023
Invest Victoria partnered with several innovative advanced air mobility and electric aviation companies including Swoop Aero, Kite Magnetics, Skyportz, AMSL Aero and Dovetail Electric Aviation at the Avalon International Airshow to showcase the latest AAM and electric aviation technology.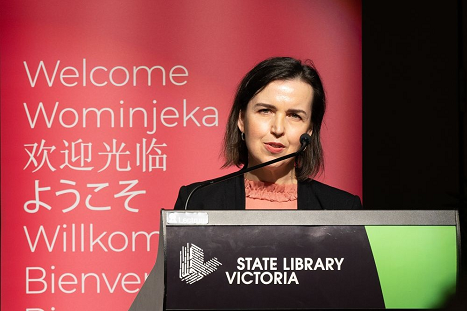 International Women's Day - Cracking the Code in Foreign Direct Investment
We know that businesses benefit from gender equality, and research shows businesses with at least 30 per cent women in leadership positions are 15 per cent more profitable.
Companies calling Melbourne home
Infosys re-invests in Melbourne through 'Living Labs'
IDOM Innovations accelerates innovation in Melbourne
Opportunities - Think Melbourne for digital technology investment
Technology giants are locating here in Melbourne, Australia to take advantage of the largest cloud hub in the Asia Pacific, the largest games hub in Australia, and a well-supported ecosystem.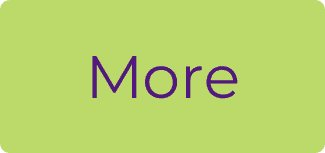 Latest news
Disclaimer: This email (and any attachments) is for the intended recipient only and may contain privileged, confidential or copyright information. If you have received it in error, please notify the sender immediately and delete the original. Any other use of the email by you is prohibited. The State is not responsible for any changes made to a document other than those made by the State. This email and any attachment should not be relied on as government policy. The State does not accept liability for any damage caused by this email or its attachments due to viruses, corruption, delay, interruption, unauthorised access or use. Any personal information in this e-mail must be handled in accordance with the Privacy and Data Protection Act 2014 (Vic).